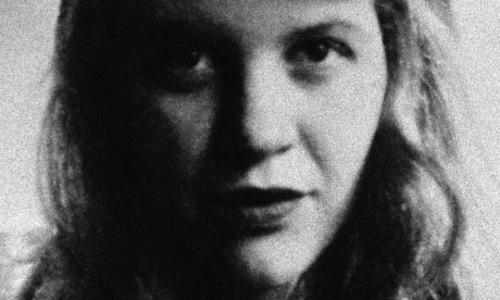 Carol Ann Duffy was tasked with editing a new selected poems by Sylvia Plath. Over at the Guardian, she reflects on why Plath has been important to her throughout her writing career and why Plath is important to poetry in general. Duffy writes:
Although she had published her first collection, The Colossus and Other Poems, in 1960, and her novel The Bell Jar, which appeared just before her death, Plath's huge and lasting fame was to be posthumous – heralded by the publication of Ariel in 1965. She lived on as a poet in the most extraordinary way – "I am lost, in the robes of all this light" – not least as a heroine to the feminist movement of the 1960s and 1970s. Here was a uniquely radical, stylised poetic voice which claimed for its subject something that had not previously appeared in "the canon" – the experience of being a woman. Plath wrote about gender, motherhood and marriage, of betrayal and suicidal illness, in poems illuminated – like lightning over the moors – by love and fury. She had been influenced, through the American creative writing workshop system, by the confessional poets Robert Lowell and Anne Sexton; but she saw herself as a poet for whom craft was as important as the exploration of self: "I think my poems immediately come out of the sensuous and emotional experiences I have, but I must say I cannot sympathise with these cries from the heart that are informed by nothing except a needle or a knife, or whatever it is. I believe that one should be able to control and manipulate experiences, even the most terrifying – like madness, being tortured, this sort of experience – and one should be able to manipulate these experiences with an informed and an intelligent mind."
Duffy goes on to add:
Poets are ultimately celebrators, of life and of poetry itself. A vocational poet like Plath gives life back to us in glittering language – life with great suffering, yes, but also with melons, spinach, figs, children and countryside, moles, bees, snakes, tulips, kitchens and friendships. There can be a chilling detachment about Plath's poetic personality – like Yeats, she casts "a cold eye / On life, on death" – but she also deploys a comic playfulness, a great appetite for sensuous experience, a delight in the slant rhymes and music of her verse, bravado, brio, a tangible joy in the unflowering of her genius.
Read the rest here.