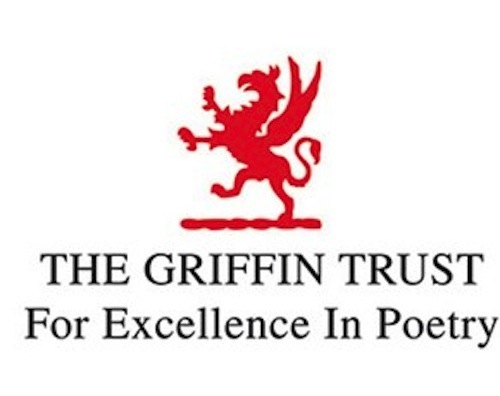 And they are Breyten Breytenbach, Suzanne Buffam, and Mark Doty.
From the Griffin website:
All three judges understand the importance of the Griffin Poetry Prize's international reach and may consequently call in books of English language poetry from around the world.

The shortlisted books (four International and three Canadian) will be announced on Tuesday, April 9, 2013 at a press conference in Toronto, Canada.

The Griffin Trust For Excellence In Poetry is pleased to announce that the Shortlist Readings will take place in the magnificent Koerner Hall at The Royal Conservatory in the TELUS Centre for Performance and Learning, on Wednesday, June 12, 2013.

The winners of the Griffin Poetry Prize will be named at an awards ceremony to be held in Toronto on Thursday, June 13, 2013.

Note to Publishers:
The submissions deadline for the 2013 Griffin Poetry Prize, for books published between January 1 and December 31, 2012, is Monday, December 31, 2012. Submitted books must be postmarked no later than December 31, 2012.
Full announcement here.