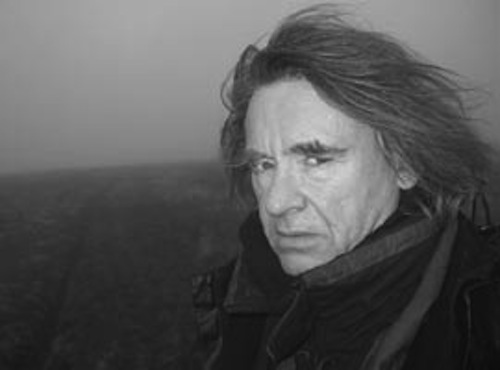 Alex Niven conducted this interview with Tom Pickard over at 3:AM Magazine.
Here's a sample:
3:AM: Do you see your work as a total break from orthodox English literary form?

TP: Well those are strange terms. Did you say English or British?

3:AM: Let's go with English …

TP: Okay, well I didn't have a formal education, so my indoctrination of the orthodoxy is through literary journals and the publishing houses. But essentially my idea of what English poetry is, or the tradition or whatever, is directly through [Basil] Bunting. As far as I'm concerned, Bunting and his school are it. And politically, I'm outside the orthodoxy, or I don't know what you would call it …

3:AM: … the canon …

TP: I think I've been fired from the canon! I don't like to bring politics into it, but it seems to me related to this express distaste for experiment and for something that isn't the norm. Who knows what the fucking canon is? Nobody will know what the twentieth century canon is until half way through the twenty first century. All people can go by is what's fashionable, or what's powerful.

3:AM: Ezra Pound talked about "breaking the pentameter", and writing "in the sequence of the musical phrase, not in sequence of the metronome". Do you feel the sense of a musical or organic phraseology, and is there a strong rhythmic pulse in your mind when you're writing?

TP: I'm never really sure how poems are put together.

3:AM: It seems to be a strength for you, that freedom with form …

TP: Obviously a form does evolve, or it's chopped into shape, so it evolves with the chop of the axe or the scythe or the scalpel. I do compose by ear principally, so the musical phrase has to chime, and I try to build on that. But that isn't necessarily what leads me: you might get led by the eye or the emotion or whatever, but at the same time be accompanied by the ear, and it all has to be sounded, phrased, composed. I'm waffling, but I don't choose to enquire too deeply into how poems arise. I compose a lot when I walk, so phrases and ideas occur most frequently that way. Poetry seems to be associated with physical movement. And the breath. There's a line in "Lark and Merlin":

a stroke of light along a law lain in under a long cloud

I was walking on top of the fells, and I was looking across the valley, maybe about ten or fifteen miles away, to a long stretch of hills, with the light falling on it, a stroke of sunlight, and I wanted to get a sense of the length of it. I don't normally write lines quite as long as that, but I wanted it all in one long breath, both visually on the page as one long line, but also, if you like, one long sound. So while I don't think about it too much, the form for each poem seems to evolve somehow.