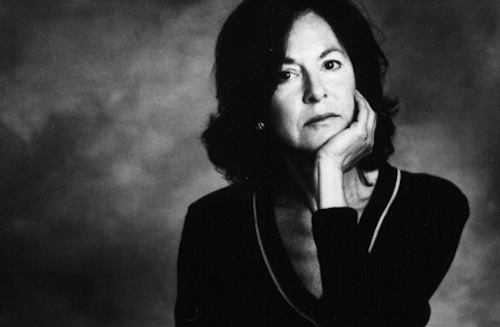 At the New York Times, Dwight Garner reviews Louise Glück's Poems 1962-2012, comparing her precise verses to the slice of an X-acto knife (which he reminds us Glück's father helped to invent). Garner tells us:
Ms. Glück's new and career-spanning "Poems 1962-2012" is a major event in this country's literature, perhaps this year's most major. It collects the entirety of this ruthless poet's verse from her debut, "Firstborn" (1968), through "A Village Life" (2009), 11 books over four decades.

Put together, these compact volumes have a great novel's cohesiveness and raking moral intensity. They display a supple and prosecutorial mind interrogating not merely her own life but also the sensual and political nature of the world that spins around it. Her poems bring with them perilously low barometric pressure.
Later on, Garner disabuses us of the idea that Glück is a belated confessionalist:
Yet it's a mistake to focus too intently on the confessional aspects of her work. They are only part of what she is as a poet. There is more Emily Dickinson in her than Sylvia Plath. She populates her exacting free verse with deft classical allusion, with food, with nature, with fellow human beings and with abject majesty. Or its opposite. "I like small kindnesses," she says. "In fact I actually prefer them to the more/substantial kindness."
Make the jump to read the rest.