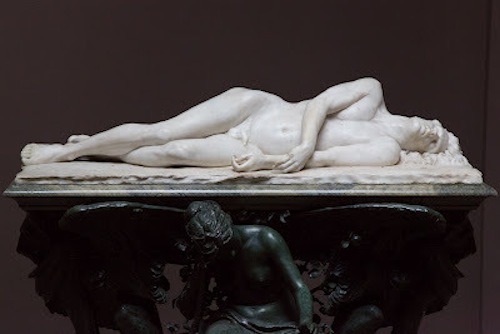 In light of the death of Jack Gilbert last week, Casey N. Cep at the Paris Review blog thinks about how poets compose elegies for each other. She begins by considering the occasion for the poet-elegy:
The death of one poet is an extraordinary occasion for another poet. It is like the day a stonemason dies and another has to carve his headstone. Like a rough ashlar, the elegy sits waiting to be shaped into a memorial for the one who is gone. The death of a poet so great as Jack Gilbert last week pains, but also promises remembrances fitting the one who died.

Gilbert devoted most of his elegies to his wife, Michiko Nogami, but poets have forever elegized one another. We can trace the canon through the poems that poets have written to mourn their own: Henri Cole grieving Elizabeth Bishop; Bishop remembering Robert Lowell; Lowell lamenting the death of John Berryman; Berryman longing for Roethke, Jarrell, Hughes, Plath, Schwartz, and William Carlos Williams; W.H. Auden elegizing Yeats; Shelley bemoaning the loss of Keats; all the way back to Ovid mourning Orpheus.
Cep goes on to look at a number of famous poet-to-poet elegies, from Shelly-Keats, Bishop-Lowell, Auden-Yeats. Make the jump to read it all.