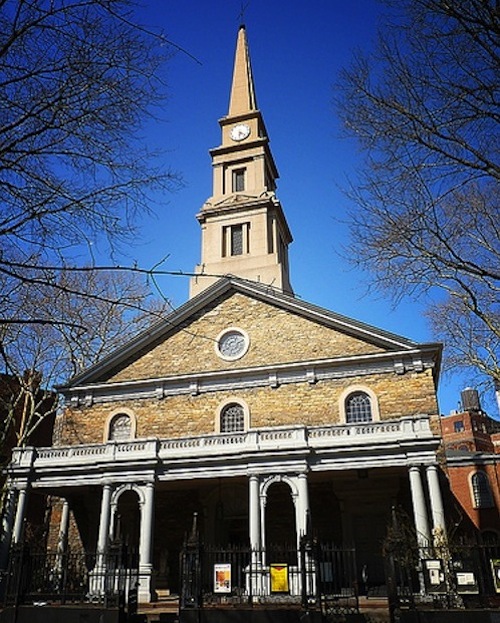 Hey, ladies and gents, guess what, The Poetry Project has started a Fellowship Program! Perhaps you need one-on-one time instead of an MFA? Instead of an MBA? Or alongside instead of instead of? More on the mentorship:
Emerge – Surface – Be is a natural extension of The Poetry Project's program offerings as it formalizes the distinct yet unspoken pedagogical aspect of The Poetry Project's programs and provides a new opportunity for the organization to support, develop and present emerging NYC-based poets of promise. Three emerging poets will be selected by and paired with poet mentors Anselm Berrigan, Patricia Spears Jones and Edwin Torres, and over the course of nine months be given the opportunity to develop their craft and complete a project. Ideal Fellows will have a project they are working on, or want to embark upon, and feel that they would benefit from guidance. Each Fellow will receive an award of $2,500.

In addition to working one-on-one with their mentors, Fellows will have access to all Poetry Project events (free workshops, free readings, free publications) and be included in the Annual New Year's Day Marathon Reading. Fellows will also read within The Poetry Project's high profile Monday Night Reading Series as a culminating event with introductions made by their mentors. Fellows will be invited to blog about their experiences as well as post photos and videos on The Poetry Project website and attend Fellows only gatherings so they may get to know and appreciate one another and their work.

Applicants that have achieved some measure of local, regional or national professional recognition will be judged favorably, as will applicants who have been published or had work presented in recognized publications and venues. However, the most important criterion is that an applicant's work shows potential. Therefore, demonstration of a high level of skill and unique stylistic vision will be considered in the decision making process.

The Poetry Project embraces diversity in the broadest sense of the word. This principle is reflected in the choice of mentor poets and will be reflected in the selection of Fellows.
Application deadline is February 18, 2013. Check it all out here.