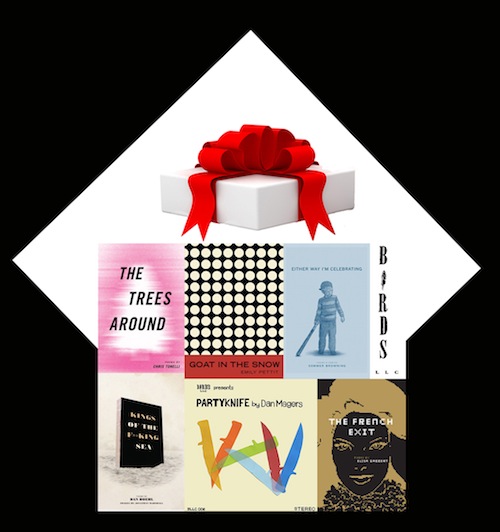 We posted a mini-roundup of holiday sales last week. And more will come. We know because Birds LLC have sent out this clarion call of further savings.
From their site:
SALE! Through January 2nd all Birds, LLC books are just $10: The French Exit, Either Way I'm Celebrating, Goat in the Snow, Kings of the F**king Sea, Partyknife, and the Trees Around.

But that's not all!

We've put together a list of our favorite books we read in 2012 and we're posting that list here to help you find the perfect gift for the earnest or ironic literary type in your life.

With no particular formatting conventions, here come the recommendations:
Go, read the recommendations, buy a book or three!