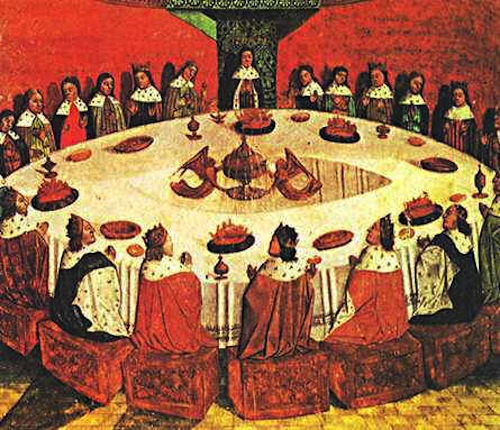 Check out this Editors Roundtable, over at iO.
The contributors:
Caryl Pagel is the author of Experiments I Should Like Tried At My Own Death. She is the co-founder and editor of Rescue Press and, along with Kevin González, a poetry editor at jubilat. She lives in Chicago.

Laura Kochman, originally from New Jersey, is currently an MFA candidate at the University of Alabama. She's the poetry editor for Black Warrior Review. Her work is found or forthcoming from Artifice, The Journal, Copper Nickel, ILK Journal, and others.

Jeff T. Johnson's poetry is forthcoming or has recently appeared in smoking glue gun, dandelion magazine, and The Organism for Poetic Research's PELT. Other writing has appeared in The Aviary, Poetry Project Newsletter, Sink Review, The Rumpus, and elsewhere. He lives in Brooklyn, is Editor in Chief at LIT, and edits Dewclaw. For more information, visit jefftjohnson.wordpress.com.

Jaclyn Lovell teaches writing in the English Language Studies department at The New School. From Wisconsin, she currently lives in Brooklyn and is Editor in Chief at LIT.
A sample from the discussion:
Recently a poet friend of mine described the current situation in poetry as an "Era of Noise," where the sheer quantity of authors publishing makes it nearly impossible to know which voices merit universal attention. It would be tough to name even five books from the last ten years the majority of poets have read. As an editor, how do you feel about this dramatic expansion of voices?

LK: To a certain extent, there's something really enticing about that hive-mind situation. How cool would it be to know that X number of people have also read that book that you just adore? You could talk to them about it. You could have giddy conversations.

But really, even in that situation, you haven't read the same book. You've each, every X of you, read the version that you created for yourself as you read, as you reacted to the words and the shape of them in the way that only you could. Okay–I know this is in the realm of philosophy. But my point is that the only reason why you could have giddy conversations about the same book is that it wasn't the same book. If everybody's reading the same thing, exactly the same thing, where's the conversation? So, X number of people can read X books and still have a conversation, because that's just the way individuated humanity works, but what if we didn't have to conform to the reading list? What if we all read what we liked, and allowed writers to publish who are publishing outside of the reading list, and what if we talked about those writers with our friends, who were reading other writers, and we shared our individual reading lists, and we talked about that? That's exciting. I think that's happening now, and we should all be excited about it.

CP: My own poet friend said he's been marveling at the Will Smiley poems in jubilat's last issue. When he told me this I reread them for the hundredth time. When I told him this he reread them then, again, too. We each—alone but with knowledge of the other—inhabited the spooky distance and peculiar tone of a Smiley poem. This created a two-person psychic connection via language that matters to me more than "universal attention." Would that we could all stop everything and read only Smiley's "The Snow" for the next ten years; yes, yes, let's do that!!, it would be well worth the heartbrain space. Is it preferable that we each read the same five books, or that we commit our lives to one poem? Should 1,000 people read "The Snow" one time or two people read it 500 times? How fast can you read this poem while I watch you? What is the maximum amount of times a poem can be read before it disintegrates into the ether? How many voices can fit into your mind at once and how many already exist there? Can we each read one word of a single poem and then speak it out loud wherever we go, hoping that eventually all of the word-holders will end up in the same spot at the same time—in the right order—at which point the group will speak the poem's pieces in its original authored arrangement and recreate the work causing a giant hole to explode open in the cosmos that we will all spill into and out of? All I know is that attention is the thing we have the most of; it is the greatest gift, and immeasurable.

JTJ: What Caryl and Laura said. Also: More noise! More noise!
Full roundtable here.