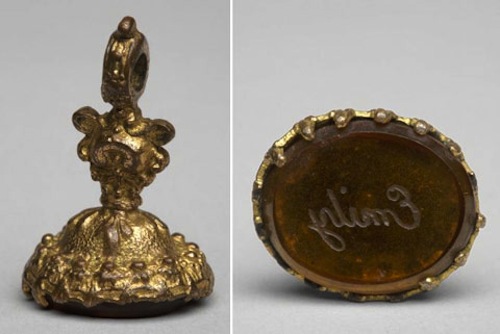 Flavorwire presents 10 Dickinson family artifacts curated by Harvard University. To introduce the slides, Emily Temple writes:
Emily Dickinson is probably literature's most notorious shut-in — after all, the woman didn't leave her family compound for a full 20 years — so we're always fascinated by the details of her strange and (we imagine) lonely life. Recently, we came across this collection of family artifacts from the Dickinson family estate, curated by Harvard University, and we've been pouring over them ever since. Something about the fact that she never left the house lends her personal things a more meaningful tone — she spent every day surrounded by these things, and her experiences were so limited that we find ourselves looking for answers in every teacup. Click through to see a few of the most interesting objects from the Harvard College Library's collection, and let us know your thoughts in the comments.
Make the jump to start clicking through.