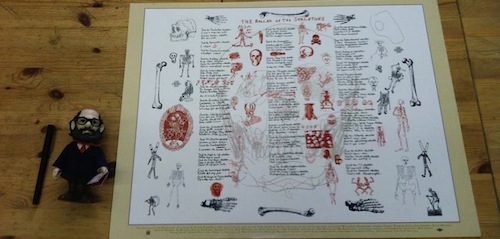 Make your way to Mr. Ginsberg's Facebook page and answer this ditty:
Trivia question to win one of the "Ballad of the Skeletons" posters shown below: What speaker is Ginsberg referring to when he says, "Said the speaker skeleton, yes you will!" in the first line of "Ballad of the Skeletons"? Send your answer to ginsbergrecordings@gmail.com for your chance to win! Just in time for the holidays!
Good luck, and stay tuned for more Ginsberg freebies.