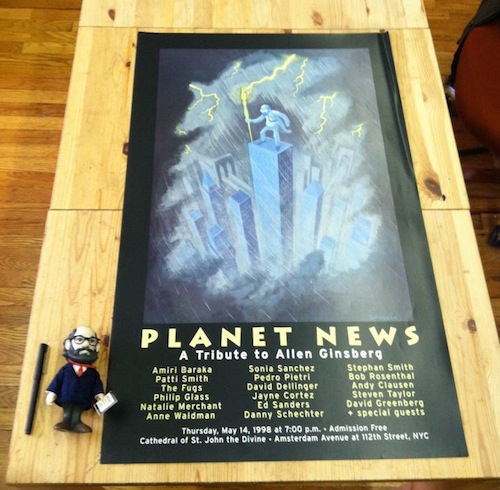 If you haven't won one of these babies yet, now's your chance! The good folks at the Allen Ginsberg Estate have posted question número tres in their poster giveaway:
Our trivia question today to win one of the Planet News posters below is as follows: What tracks on "Holy Soul Jelly Roll" are from the first session that Arthur Russell recorded with Allen? The 20th answer and 70th answer win posters! E-mail your answer(s) to ginsbergrecordings@gmail.com and we'll pick winners soon! Good luck!
If you know it, show it!