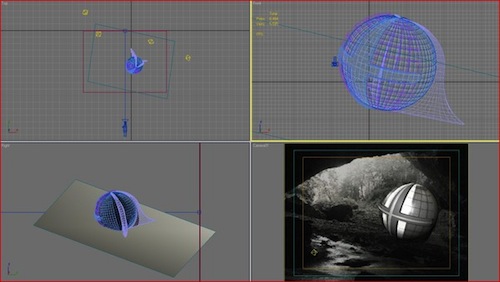 And who doesn't? Check out this nice little feature.
Here's some to whet the ol' appetite:
The multifunctional space encourages a number of collaborative synergies. The bookstore sells the work of writers and artists exhibited in the gallery, which doubles as a performance venue for events—from readings, lectures, and book-release parties to visual-art exhibits and live music performances, most of which are free and open to the public. The space is also home to a variety of classes and workshops, including instructional sessions on how to use the letterpress, writing workshops, and bookbinding classes (along with classes on things completely unrelated to publishing, such as pickling and making kimchi). The storefront operation is staffed entirely by volunteers, many of whom are students in the area.

That Flying Object is somewhat hard to define is perhaps one of its greatest assets—it's seen as a hub within an already robust artistic community, a place to check out the newest and most avant-garde happenings in the literary world, a space to meet and mingle with like-minded artists, and a springboard for genre-pushing collaborations. One such recent collaboration was an exhibit by writer Ben Estes, visual artist Rick Myers, and musician Kim Gordon of Sonic Youth. Their show, "Announcement for a Poem," involved written and sculptural work and resulted in a special-edition, letterpress exhibition pamphlet.

"Flying Object is kind of a magical space," says Lisa Olstein, a poet and associate director of the MFA program at the University of Massachusetts in Amherst. "It's a very considered mission, it's a very considered space, and there's an enormous amount of thought about what goes on there—but at the same time there's a sense of openness and welcome, to a wide range of activities and voices, and it is wonderful in the way that it cultivates cross-pollination and interaction, both among people and the arts."

The impetus for Flying Object was Pettit's experiments with a letterpress that he had borrowed from a friend. It was, he says, the machine's revered status within the poetry community that helped give him the idea to open a studio.

"People who are interested in writing are drawn to letterpress because it requires a type of care and curiosity in how words are formed, how sentences are formed, what something looks like on the page. Traditionally, letterpress is done using hand-set type, and it has to be done slowly. I think people who write poetry in particular like it because it slows them down—you can see how close you can get to your writing, and it's exciting," says Pettit.

So he invested in a Vandercook, a large-proof press that, at over a thousand pounds, was originally used for newspapers. And now, of the hundreds of writers and artists who come to Flying Object every month, many come just to learn how to use the machine, and to create letterpress works of their own.

Flying Object also offers a unique online community. The website hosts a number of ongoing projects, like the initiative It's My Decision, a weekly series that features a poem, story, or piece of visual art that is typed or drawn on an unusual surface such as a map or a page from a magazine, then scanned and published online. This past fall, Flying Object also launched two national publishing initiatives, including a poetry chapbook competition and a monthly poetry and short story broadside series. Both publications will be available for sale online and at the Flying Object bookstore this year and are, Pettit hopes, the first of several such endeavors.