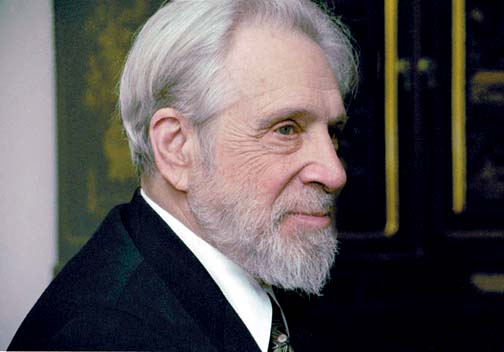 The Wall Street Journal is all over The Selected Letters of Anthony Hecht, just out from Johns Hopkins and edited by Jonathan F. S. Post. "Hecht's letters, like his poems, rekindle the past, with their episodic account of Hecht's eventful life and its roll call of friends and fellow poets, including Robert Lowell, Allen Tate, Richard Wilbur, Anne Sexton and James Merrill," writes David Yezzi. More:
These days we are constantly reminded of F. Scott Fitzgerald's claim that there are no second acts in American lives, but Hecht certainly enjoyed one. It wasn't, it turned out, a Shakespearean tragedy he was living but a late romance, in which pervious misfortunes were transposed by love. Hecht's second marriage, to Helen D'Alessandro in 1971, and the birth of their son Evan the following year became the start of what Hecht thought of as "a second life." This positive reversal of fortune—"we are deeply happy and grateful," he writes to the poet Howard Nemerov—underlies his poem "Peripeteia," in which Miranda, a stand-in for Helen, steps down from a stage production of "The Tempest" and leads Hecht out of the theater by the hand.

Aside from the literary light it sheds, Hecht's correspondence is just plain fun to read—witty and learned, warm and humane. One letter from France recounts how Hecht outmatched Marlon Brando in pursuit of a young fashion model, while a series of confiding letters to Anne Sexton assume a flirtatious tone. He writes to his parents at one point: "Please do not think that writing letters serves me as a watered-down kind of confession or therapy." As in his poems, Hecht was at pains to assess the world and himself with a heightened clarity, as justly as he could.

There is a wonderful letter to James Merrill, following Hecht's service on the jury that awarded Merrill the Bollingen Prize in 1973. Hecht describes his trip to New Haven, Conn., for the deliberations: "In the limousine [from the airport] with us was an indisputable hooker, redolent with the scents and gaudy with the embellishments of her trade." The woman was apparently headed to the same hotel as the Hechts, which prompted Tony (as he was universally known) to add: "It occurred to me that she was very likely in the employ of one of the candidates for the prize, and had been sent to New Haven to sway the jury." When Hecht suggested as much at the gathering that evening, he tells Merrill with an eye-twinkle, Thornton Wilder appeared doubtful, others nonplused. Only Eleanor Clark, the novelist and wife of Robert Penn Warren, smiled. . . .
Read the full review here.