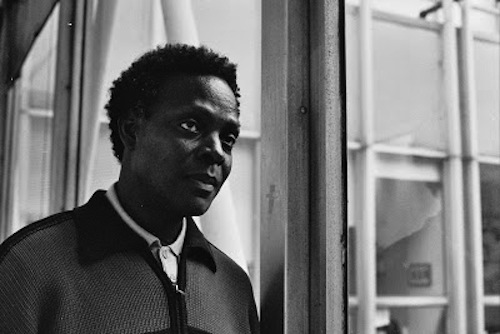 Be a part of a Sekou Sundiata (1948-2007) retrospective, produced by MAPP International! All you need to do is film yourself reading this poem, "Blink Your Eyes." Here are the details:
Blink Your Eyes: Sekou Sundiata Revisited, a NYC-wide retrospective, is COMING SOON -- a feast of concerts, poetry readings, re-stagings of theater pieces, discussions, gatherings, and more celebrating Sekou Sundiata -- the man, the poet, the soothsayer, band leader, teacher, soul stirrer, activist and the griot.

We want to create a video montage using footage created by -- and starring -- Sekou's friends, fans, collaborators, colleagues and students.

TO DO IT RIGHT WE NEED YOU!!

YOUR MISSION
Please record yourself reading Sekou's poem, "Blink Your Eyes" (click the link to get a PDF of the poem or see the full text below) -- you can do this with a phone, a flip cam, whatever you have access to. You do not need to record it all in one "perfect" take. We just request that you record yourself reading/performing the entire poem so that we can edit it together with other people's videos, and footage of Sekou as well.

FORMAT
Any digital format can be submitted via email, or via YouSendIt addressed to julia at mappinternational dot org. Please include your name as you want it to appear in the credits and your contact info.

STYLE
Please film yourself with the camera in a horizontal (landscape) POV. Please do not record yourself in a vertical (portrait) perspective.

DEADLINE
In order to produce this video piece, we request that you submit your video no later than Friday, February 8, 2013.

QUESTIONS
Please contact Julia Gutierrez-Rivera julia at mappinternational dot org.

Updates on the retrospective will be posted at sekousundiata.org.