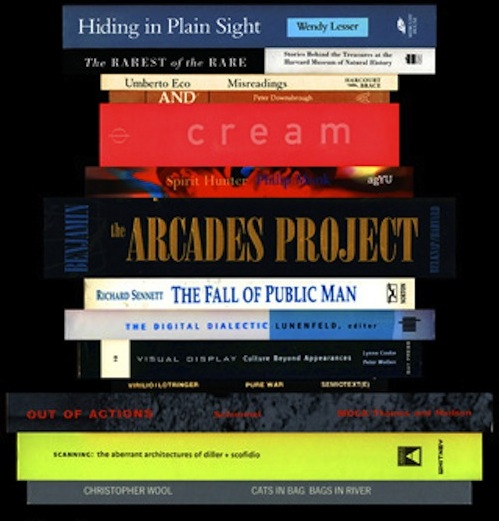 If you're at MLA this year, take a break from the inevitable hotel lobby madness and visit "Avenues of Access: An Exhibit & Online Archive of New 'Born Digital' Literature." Drawing on the success of last year's exhibit, "Avenues of Access" features work that is technically, geographically and aesthetically diverse. As curators Dene Grigar and Kathi Inman Berens note:
Electronic Literature is viewed by many of its scholars and artists, such as C.T. Funkhouser and Eduardo Kac, as a descendant of experimental poetry produced in Europe, North America, and South America. It is a trajectory that begins in the early 20th century and has continued on to the current time, encompassing a variety of forms.
We're especially interested in the pieces that fall under the categories of "Multimodal Poetry," "Literary Games," and "Mobile and Locative Works." The exhibit section features some of our favorite e-literature pieces, like "Between Page and Screen", by Amaranth Borsuk and Brad Bouse, but there is a lot of work that is delightfully new and unfamiliar to us.
Many of these pieces will be performed live during the exhibit, but those not in Boston can experience some through the exhibit website. For example, MUPS (MashUPs) is self-described "online sonic mashup engine" built by Jhave, a digital poet based in Montreal. What makes this piece especially fun is that it has been seeded with 1260 audio poems from the PennSound archives. We spent the better part of the afternoon creating increasingly complicated mashups of our favorite Penn Sound recordings. Jody Zellen's "Spine Sonnet," a poem generator that makes sonnets from the titles of art and art theory books, was intriguing, and we also enjoyed Jason Nelson's game-like "Uncontrollable Semantics."
You'll find links to many of the pieces as well as curatorial statements on the exhibit website.