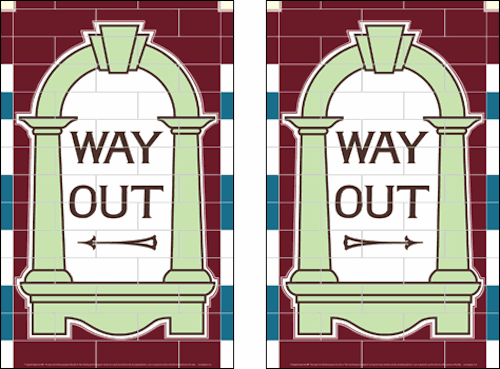 I'm in London about once a year, mostly to see the in-laws, and sometimes with the goal of a bit of sight-seeing. The city and its surroundings are of course all about literature-- Shakespeare, Blake, Keats, Coleridge, Eliot, and everyone else the English Department pushed on me when I was twentyish. I like it, the Blake especially, but when I get to England my mind drifts away from the official literature. I know that Shelley instructs that we poets are legislators and Pound calls us the "antennae of the race," but I'd prefer to describe myself more as a scavenger. It's not glamorous, but closer to what I do as a writer. The first time I went to Paris I was there in some kind of official poet-like capacity. I ended up at the Museum of the Army and Napoleon's Tomb. Then there was that outdoor market near the Pont Neuf with a discount sale on live chinchillas. What could follow but "Song of the Chinchilla"? (Typed up and printed on that odd non-American A-4 paper.)
Being a poet overseas is kind of like being a food scavenging freegan in a really upscale neighborhood: words and phrases show up like big chunks of day-old Pain Quotidien bread. We head to the tube station at Heathrow and board the train to Cockfosters. Shouldn't there be a poem called Train to Cockfosters? I haven't written it yet, but every time we come into town I remember that I'm planning to tackle that poem.
So why didn't I get to Hampstead Heath or the Poetry Library or Yeats's Bloomsbury while in London this month? I got lost picking through the particulars along the way. Street names, tube signs (one must ponder whether the Way Out really is something psychedelic), and the names of little villages. Consult a map to figure out where you're heading and the materials of the poem are upon you: Wyre Piddle; Fishguard, Pudsey, Penistone; a Mossy Lea or a Dangerous Corner. There's also the novelty of calling a sneaker a trainer and the trunk of a car a boot. And finally, if you look up more often (as the sun told Frank O'Hara) you might even spy a graceful Thames-bound smew.
Lisa Jarnot was born in Buffalo, New York, in 1967. After studying with the poet Robert Creeley at the University of Buffalo, she earned her MFA from Brown University. Her poetry is known for its startling yet inviting aesthetic. Jarnot has commented, "I think poems are always collage on some...