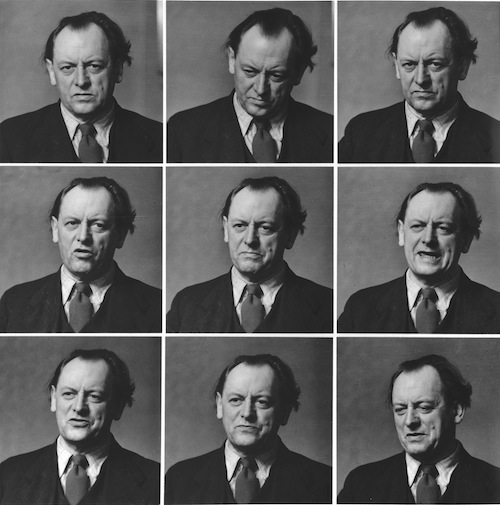 We're excited to see that the Tate is hosting a retrospective of Kurt Schwitters's late work. From the Guardian:
The exhibition, which features more than 180 works, traces Schwitters' journey in Britain from an internment camp on the Isle of Man during the second world war to the London art scene to the Lake District where he began work on his now-famous Merz Barn until his death in 1948.
It's no surprise that Schwitters's visual art and poetry didn't jive with the Nazi's (understatement of the day).
The Hanover-born Schwitters fled Germany after falling foul of the Nazi regime who condemned his work as "degenerate", eventually arriving in Leith in 1940 on a Norwegian icebreaker.

He was detained as an enemy alien and interned in Hutchinson camp in Douglas on the Isle of Man – a place that turned out to be less gruesome than Schwitters might have expected.

The show's co-curator, Jenny Powell, said that by sheer coincidence, there were several German artists in the camp and a man in charge, Captain HO Daniel, who positively encouraged their efforts.

Schwitters' impromptu poetry recitals and storytelling raised spirits in the camp and his positive frame of mind might be best shown by a landscape painted from his attic room high in the camp with no obvious signs of it being a place of imprisonment. "I think it's rather lovely," said Powell. "Schwitters would paint the views above the barbed wire towards the sea."
And of course no Schwitters show would be complete without "Ursonate" and his Merz barn:
The show examines his London years, reuniting a group of works that were shown in his 1944 solo show at the Modern Art Gallery. Visitors can also hear examples of his sound poetry with a recital of Ursonate and the fantastic lines: "Oooooooooooooooooooooooo/dll rrrrr beeeeee bö/dll rrrrr beeeeee bö fümms bö.

Schwitters moved to the Lake District in 1945 and the show tells the story of one of his best-known projects, the Merz barn, in which he set about turning a stone barn near Ambleside into a work of art in its own right.
Schwitters among the Lake Poets. Glorious!