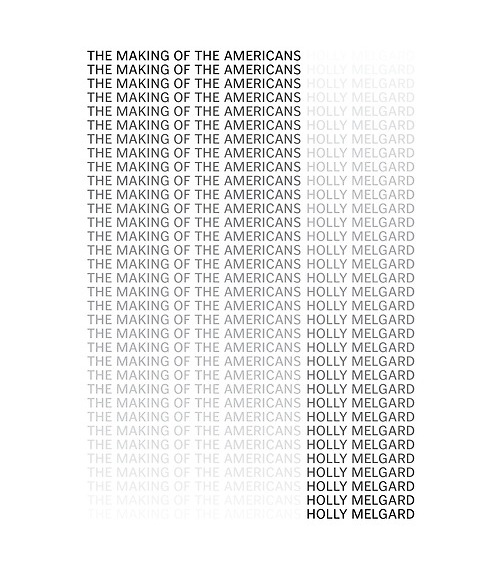 We're pleased as punch to read Ms. Magazine's list of 2012's Best Books of Poetry by Women--someone is doing their homework! The list features I'll Drown My Book; Diana Hamilton's Okay, Okay; and Holly Melgard's The Making of Americans (from the Troll Thread Collective!), among much other goodness. If you haven't heard of these gems, read an excerpt of Ms.'s picks:
Holly Melgard's The Making of Americans (Troll Thread)
Published by the innovative Troll Thread collective, Melgard's conceptual homage re-imagines Gertrude Stein's 925-page The Making of Americans by erasing all repetitive language (of which there is a lot!). The result is a concise 32-page book that leaves you wondering just how much time it took Melgard to pull this off. You can get this book for free, or order a print copy at Troll Thread's website.

Collected Poems of Lucille Clifton, edited by Kevin Young and Michael S. Glaser (BOA Editions Ltd.)
Just two years after her death, this 769-page collection is a welcome anthology, representative of more than 40 years of Clifton's writing. If you're not yet familiar with Clifton's incredible mix of the familial and the political, this is one book you need right now.

Diana Hamilton's Okay, Okay (Truck Books)
This book is full of people crying in public and private places, and with thoughts about our gendered associations with feeling. Loosely set inside cubicles, the bedroom and a country club, this book will make you laugh—and cry somewhere you shouldn't.

Angela Veronica Wong's How to Survive a Hotel Fire (Coconut Books)
Wong's first full-length collection contains playful, melancholy, conflicted poems with a narrative quality that makes beauty and tragedy out of ordinary womanhood, good bread and writerly love affairs.

Lyn Hejinian's The Book of a Thousand Eyes (Omnidawn)
Composed of poems, mini-myths, short meditations and philosophical musings, this collection took two decades to complete. The pieces draw their inspiration from sleep, nighttime and the bedroom. The collection is dedicated to the totally feminist Scheherazade who, in Arabian Nights, saves herself by telling stories.
Read the full list here. Yay, Ms., you are so smart and thoughtful.