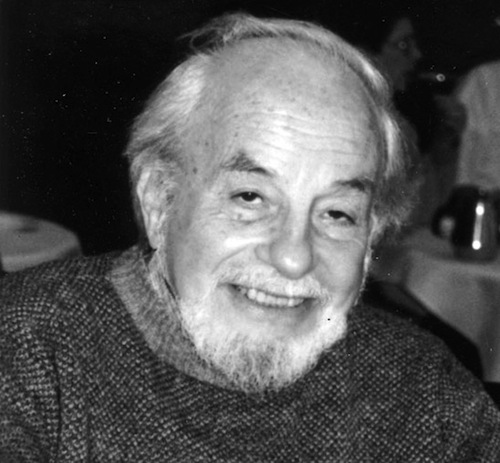 On Monday the New York Times published this obituary of Harvey Shapiro, poet and a long-time editor at the New York Times. In the obituary Margalit Fox calls Shapiro "an admired American poet who chose newspaper work over the time-honored academic vocation of his peers," and noted that as an editor at the Times, Shapiro "made an epochal assignment — what became the Rev. Dr. Martin Luther King Jr.'s 'Letter From Birmingham Jail' — that ultimately never appeared in the newspaper." Fox goes on to discuss Shapiro's poetry:
Mr. Shapiro the poet was the author of a dozen books, published between 1953 and 2006. In spare, often epigrammatic style, his work explored the world around him, from street scenes to intimate portraits of family life, with its attendant pleasures and pain. It also examined what it meant for him to exist in that world — as a man, a husband, a father and a Jew.

In "The Mother of Invention," published in Bomb magazine in 2011, Mr. Shapiro wrote:

On my desk are the bills from the living
and in my sleep are the bills from the dead.

"Emptiness is the mother of invention"
says my fortune cookie. July 23, 2010.
Brooklyn. I walk in the slow rain,
never less accomplished, never happier.

Why should I doubt the world has meaning
when even in myself I see mysterious purposes.

A crow drops down for a moment,
black, rabbinical garb, croaking Kaddish.

Though his work was not to every critic's taste (some were discomforted by the vivid sexual language it could contain), others praised his dark humor, verbal economy and eye for detail.
And concerning his editorial work at the Times, Fox notes:
Mr. Shapiro the editor was associated with The Times from 1957 until his retirement in 1995. He was variously an editor at The New York Times Magazine; the editor of The Times Book Review, a post he held from 1975 to 1983; and deputy editor of the magazine. In the early 1960s, as an editor at The Times Magazine, Mr. Shapiro made what was almost certainly his most inspired assignment. Reading about one of Dr. King's frequent jailings, he telephoned the Southern Christian Leadership Conference. The next time Dr. King was in jail for any significant period, Mr. Shapiro suggested, he should compose a letter for publication.

In April 1963, while jailed in Birmingham, Ala., Dr. King did just that. But according to several published accounts, including "Carry Me Home" (2001), Diane McWhorter's Pulitzer Prize-winning chronicle of the civil rights movement, Mr. Shapiro was unable to persuade his superiors at the magazine to print it.

"Letter From Birmingham Jail," which endures as one of the canonical texts of the civil rights movement, was published instead in The Christian Century, The New Leader and elsewhere.
Head over to read the rest. Mr. Shapiro will be missed.