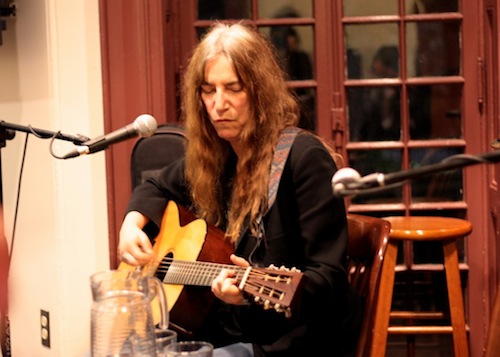 We are thrilled about the recently discovered lost etchings of William Blake. Now, Jacket2 has reminded us that Patti Smith performed  "In My Blakean Year" on December 9, 2010, as part of the Blutt Singer-Songwriter Symposium at the Kelly Writer's House. According to their website, the annual symposium brings "eminent and lauded songwriters into the intimate space of the Arts Cafe for not just a performance, but a conversation about the work and the form."
Smith's comments on Blake are succinct:
Engraving was his first vocation. He had very little success in his time. He was not fully appreciated. A true visionary, through all of his strife, never let go of his vision.
You can see the video at  Jacket2 , or head over to the Blutt Singer-Songwriter Symposium archive for links to other past performances.