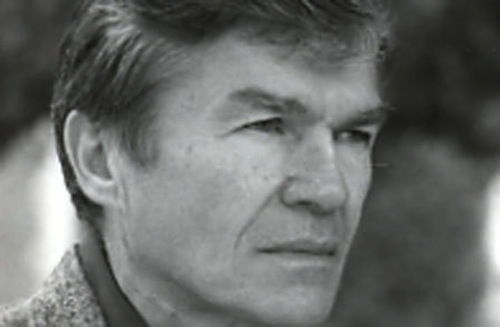 This week we were saddened by the news of Lucien Stryk's passing. In addition to writing numerous books of poetry and poetry in translation, Stryk was a long-time professor of English at Northern Illinois University. NIU Today reports:
The NIU community is mourning the loss of Lucien Stryk, an internationally acclaimed Zen poet and former star English professor who died Jan. 24, in London. He was 88.

Stryk was born in Kolo, Poland, in 1924, and moved at a young age to Chicago with his family. After serving in the U.S. Army in the South Pacific during World War II, he studied at Indiana University, and later at the Sorbonne in Paris, London University and the University of Iowa.

At NIU, he served on the faculty from 1958 until his retirement in 1991, teaching courses in creative writing and Asian literature. He was well known for his kind, gentle spirit and as being a favorite professor among students.
The obituary goes on to note Stryk's numerous accomplishments and awards:
Over the course of his career, Stryk received numerous awards and honors for his poetry and translations, including fellowships from the National Endowment for the Arts, the Rockefeller and Ford Foundations, a national Institute of Arts and Letters award and the Illinois Governor's Award for the Arts.

In 2009, the American Literary Translators Association (ALTA) initiated the Lucien Stryk Prize, which recognizes the importance of Asian translation for international literature and promotes the translation of Asian works into English.

Stryk wrote and edited more than two-dozen volumes of poetry, translations and collections. His works included editing two volumes of Midwestern poetry, "Heartland I" and "Heartland II," which put the poetry of the Midwest on the map, according to one former colleague. His own poetry was translated into Japanese, Chinese, French, Spanish, Swedish and Italian. He conducted readings at hundreds of universities worldwide.
Stryk will be missed.