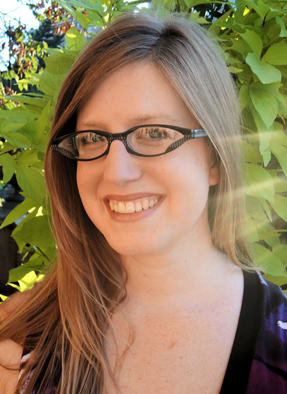 In a two-part interview at Coldfront Magazine, Becca Klaver talks about her book, LA Liminal as well as her editorial work. We love that interviewer Eva Heisler begins the dialog by asking Klaver to talk about her local experience of LA even though city appears in LA Liminal as "a screen image, attitude, and free-floating threshold." Klaver talks about her experience of going to USC to study writing for film and TV:
I wasn't a huge movie buff, but I saw myself writing for teenage dramedies like those on the now-defunct WB network: Buffy the Vampire Slayer, Felicity, Gilmore Girls.  Once I started film school, I quickly realized that I had no interest in participating in "the industry": it was cutthroat, misogynist, and generally not for the thin-skinned.  My skin was pretty thin, and I valued that, so I became an English major halfway through college. I'd considered myself a poet more than a screenwriter all along, anyway.
Even though Klaver became a poet and not a screenwriter, she remains intrigued by the magic of Hollywood and the very bodily experience of, as Heisler puts it, "consuming film":
 I think so-called "Hollywood magic" is real magic.  I tend to think of anything transformative as magical: I think that's what magic is — something that can perform a conversion. Something that casts a spell and changes its spectator/subject.  I'll often have the feeling of leaving a movie theater feeling transformed, as if my every gesture were magnified.  I told my partner Andy about this once and he attributed it to me being a very visual person Maybe it's just being a poet or a woman, reading theory and watching movies and feeling those things later in your body, and then translating them out of your body into words. The body as an alchemical machine.
Part one is already up at Coldfront--stay tuned for part two.