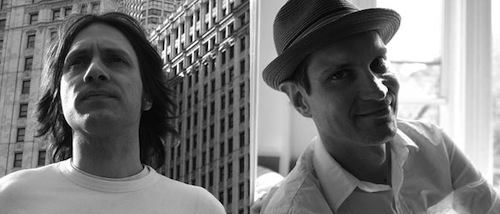 Over at HTMLGiant, August Evans reviews the sibling titles recently release by Green Lantern Press—The White House, by Joel Craig and Palm Trees, by Nick Twemlow. Before delving into some close reading of the poems in each book, Evans writes:
Two synchronous 2012 releases, Joel Craig's The White House and Nick Twemlow's Palm Trees, invoke the communal support Chicago's Green Lantern Press evokes in its intimate independent practice: small groups collaborate in the sort of devotion that can only survive beyond the constraints of money, friends sutured together in the simple creation of works of beauty.

Craig and Twemlow are longtime Chicago friends. Craig co-founded and curates the Danny's Reading Series, and is the poetry editor for MAKE: A Literary Magazine. Twemlow now lives in Iowa City, where he writes and makes films. He also co-edits Canarium Books.

Because of Craig and Twemlow's friendship, Green Lantern's founder, Caroline Picard (who launched the Press and Gallery years ago, with pal Nick Sarno) released their respective books of poetry simultaneously, so the friends could tour together.
That was awfully thoughtful of them! Evans drills down into the writing in each book, finding family resemblances and points of difference, summing it all up when he writes:
If these books are siblings, then the narrators are brothers. Brothers teeming with empathy, brothers who have lost their own brothers to death or waking nightmares. Where the narrator of Palm Trees is a kaleidoscope of modernity—self-aware corporate drone, debaser with a heart of gold, wary of war and celluloid, seeking after some peace in this black helicopter-, karate-laden landscape—the speaker of The White House is gentle, quiet, and straightforward, craving a world in which people are kind to one another, say what they mean, love with their bodies rather than the "labyrinthine caverns" of their minds, so protecting themselves from the disembodied governing State.
Read the whole review here.