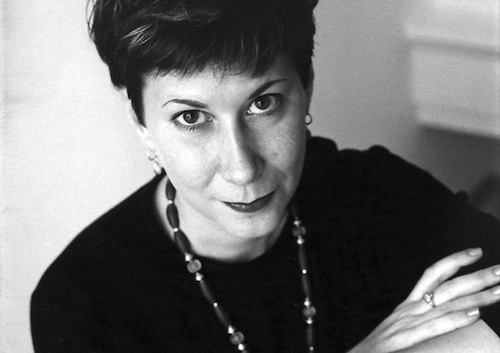 In a post that's part travelogue, part book review, John Field essays on Tamar Yoseloff's The City With Horns, her most recent collection from Salt Publishing. The title sequence focuses on Jackson Pollock and the people surrounding him; everyone from the painter Lee Krasner to Frank O'Hara makes an appearance as the poems take us through Yoseloff's adopted city of London and it's trains and junk yards.
John Field's review is full of detailed close readings which help interested readers unpack this richly citational collection:
Line breaks are used to devastating effect as Lee Krasner 'cooked his dinners, meat and potatoes the way / he liked, table set with a gingham cloth, / china plates, picked wildflowers to cheer / the vase, binned his gin'. The reader hopes that the wildflowers will cheer the room, cheer Pollock, but Yoseloff's break disappoints us, as her Pollock disappoints Krasner. There's something sad about the specificity of 'china plates', as it suggests that other meals were eaten from paper or plastic and the internal rhyming of binned and gin makes this gesture sound too easy to be successful. As we reach the stanza break, the hope symbolized by the crockery is transformed. 'He threw a plate // against the wall, it smashed into a hundred / spiky scraps'. It's a pleasure to read Yoseloff. Her disciplined technique complements the wild machismo of her subject. Yet there's delicious, outrageous black humour here too, as, in Cedar Nights, we read that 'Kerouac baptised the ashtray with his piss, / Rothko gazed into his glass, lost / in a haze of smoke (later he would slit // each arm, two razored lines, maroon on white)'.
You can read a selection of poems from The City With Horns on Yoseloff's website.