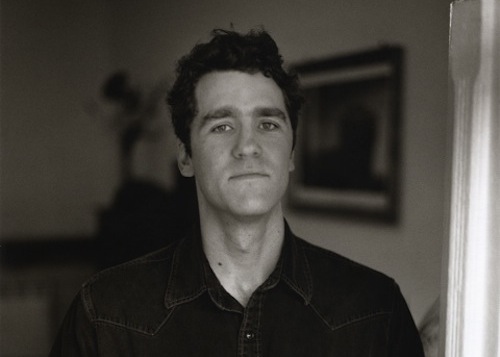 We love it when poetry opens out into other disciplines and art forms. Last spring, the New School hosted a festival called How to Continue: Ashbery Across the Arts. Participants from a variety of disciplines engaged with John Ashbery's work, and all sorts of crazy and exciting things happened. Christian Hawkey chose to examine the collection of Ashbery recordings on PennSound. Jacket2 describes the oddly mesmerizing sound art that emerged from this exploration:
He became especially interested in listening to the room tone and background noise in all the recordings: the recorded texture of the room, the sound made by the recording device itself, and the non-vocal presence of Ashbery himself (a page turning, lighting a cigarette, sipping from glass of water and swallowing). Working with a friend, the artist Simone Kearney, Hawkey scanned the roughly 45 extant recordings on Pennsound to find, in each one, a clip of "silence" — a brief 3-to-7-second non-vocal moment (longer proved impossible to find) between poems, or between commentary and poems, or between title and poem. They then assembled the clips into one audio file.
You'll find a link to the recording from the post on Jacket2.