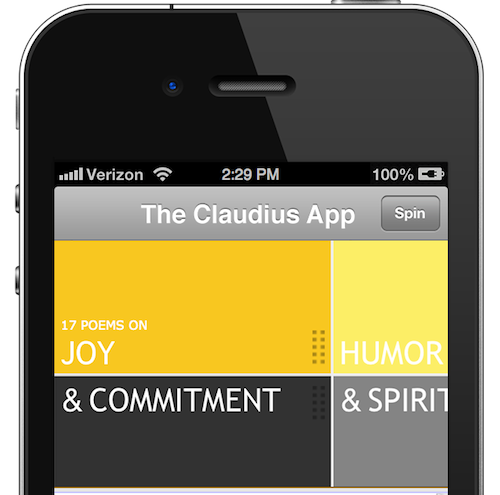 Looks like all of our supportive promotional efforts have paid off: The Claudius App has nabbed our Poetry App for their newest issue--what an homage! And kudos on design work, wowza.
17 poems on Insecurity & Love! Frustration & Life! Boredom & Celebrations! Including Amanda Berenguer, Sean Bonney, Anne Boyer, Daniel Buren, Cement Pond LLC, René Crevel, Francis Crot, Mónica de la Torre, Angela Genusa, Rob Halpern, Ian Hatcher, Danny Hayward, Cheryl Hoffmann, Justin Katko, Nicholas Komodore, Mayakov+sky, Chris Nealon, Idaho Pistols, Nat Raha, Luke Roberts, Jacqueline Rigaut, James Sanders, Verity Spott, and Divya Victor.
Don't forget the Amp page, which has got Cabbage #3: a video of puppets reading poems. Go here for the spoils.