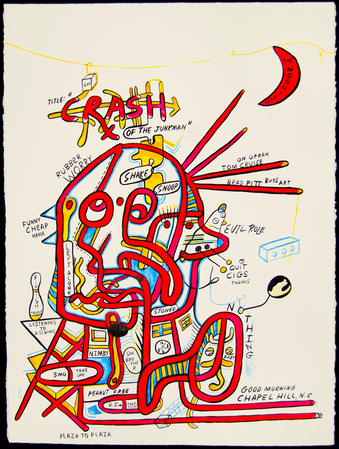 We've only recently discovered The Rusty Toque, but so far we're enjoying what we see. Based in Canada, The Rusty Toque is an online magazine featuring interviews, visual art, fiction and--yes--poetry. Issue 3 features work by some of our favorite writers, like Jacob Wren and bill bissett, Robyn Read, and Ashley-Elizabeth Best.
These opening lines from Jacob Wren's contribution, "One Is Frequently Misunderstood," make a visit worthwhile:
Fundamental to the ontology of making art is the fact one is frequently
misunderstood. /// But how misunderstood should one allow oneself to be? ///
Comedy should not be mistaken for bitterness, yet mostly that is the well from
which it springs. /// If one is understood too much it might also feel like a
misunderstanding.
Check out the rest of this poem (including the proper line breaks) and a lot of other fabulous work in issue 3 of The Rusty Toque.