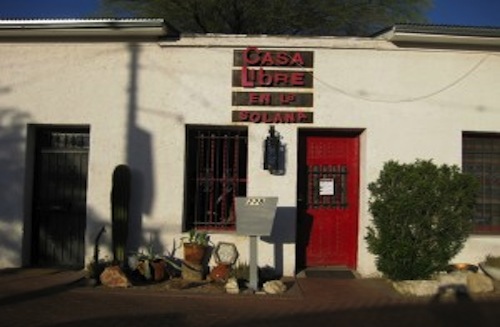 Casa Libre in Tuscon is hosting a Trans and Genderqueer Poetry Symposium May 9-12 and the lineup of poets and events sounds amazing. TC Tolbert, the trans and genderqueer poet and Assistant Director of Casa Libre, is the driving force behind this event. According to the Casa Libre website, the four-day symposium "is meant to be is a real life extension of the landmark anthology TC recently co-edited with New York based poet, Tim Trace Peterson":
The first of its kind, Troubling the Line: Trans and Genderqueer Poetry and Poetics (Nightboat Books) gathers together a diverse range of 55 poets with varying aesthetics and backgrounds. After completing the book, poet Joy Ladin said to TC, "I just wish we could all get in a room somewhere and talk." So that's what we aim to do. By bringing together some of the most dynamic contemporary trans and genderqueer poets from across the country, we want nothing more than to meet, build community, celebrate, and, yes, talk.

So…if you are a trans or genderqueer poet or artist, if you are interested in what trans and genderqueer poets and artists are up to, if you want to talk about, learn about, ask questions about trans and genderqueer poetry or art, if you want to know what trans and genderqueer poetry and art has to do with you - come to this symposium. We want you here! You are welcome! We hope to see you soon.
We're thinking of carpooling to Tuscon just for the event! You'll find details and more information on the event on the Casa Libre website.