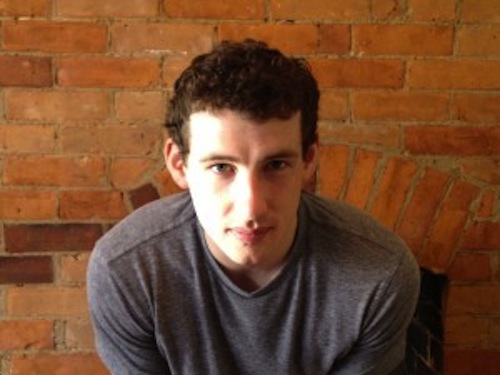 Over at the new-to-us Puritan Magazine, Coach House authors Matthew Henderson and Matthew Tierney discuss everything from reading tours of their most recent books (The Lease and Probably Inevitable, respectively) to the relationship between lyric and performance. Here's part of their take on giving readings:
MH: ...I like going to readings, and you can hear it, exactly like Matthew said, if you're just reading the poem and you're not making an effort to experience the thing you're doing; it falls completely flat. And you can see the difference in the people when you're reading if you're engaged with the words you're reading. But it's tempting to check out.

MT: And not everyone is comfortable in front of a microphone and a room full of people. But it's built into the business of poetry. This is how you sell books: word of mouth. That's what we do. Still, some people try to bow out of readings, or try to do as few as possible, but you have to do at least a couple. You can see some people struggling with that.
The interview is full of insight into the process of developing manuscripts as well as how to survive "the business of poetry," which makes it timely reading this week.