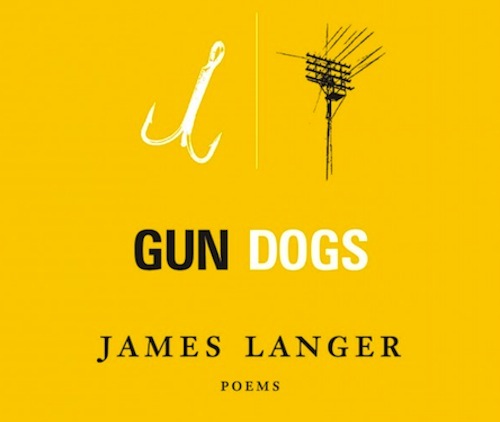 Last month, we pointed you towards Sue Sinclair's series of interviews with poets at Lemon Hound about their relationship to beauty. There's a new interview this week with Newfoundland-based James Langer, whose first collection of poetry, Gun Dogs, was published by Anansi in 2009. Sinclair always asks the poets the same three questions:
Can you point me toward a poem you find beautiful? In what way do you think of or experience this poem as beautiful? 

Do you hope for, look toward, seek out beauty in your work as a poet?  Why or why not?

Do you hope for, look toward, seek out beauty in other aspects of your life?
Langer's responses are richly citational and personal. We were especially interested in his more "pedestrian" approach to beauty:
But I've also been forced to think of beauty in a rather pedestrian, daily way. Standing in queue at the grocery store with my five-year-old daughter and taking in all the airbrushed, elongated, touched up images in the magazine rack and wondering how to filter this for an impressionable child. There's no comfort in those moments. Just an instinct to demolish lies. To let someone build their own image of beauty. There's a poem in Patrick Warner's latest collection, Perfection, that comes back to me insistently in those moments. The poem is called "Anorexia," and in it, the voice of that disorder speaks to the audience as the voice of a false ideal of beauty. It's an ugly, unsettling voice, but it becomes even more so when we discover, through Warner's use of image and metaphor, that the voice of anorexia thinks of itself as an artist striving for an ideal. The more I think about that poem and its implications, as a poet, the more troublesome these ideas become.
You'll find the rest of this interview, as well as others in the series, on Lemon Hound.