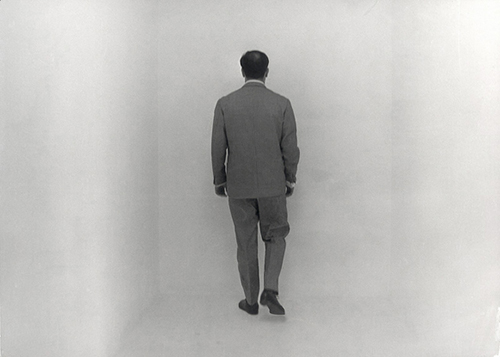 "I used to keep a list of books in which 'the abyss' appeared — the physical-metaphorical-metaphysical-condition-of-the-bottomless-existence-of-our-darkest-nightmares-realized abyss," begins Jeffrey Yang in his essay "Translating the Abyss" in our March issue. His catalog grew so long that he stopped keeping a physical list. This made us curious: how many references to the gaping void have appeared in Poetry's pages? Quite a few, in fact. It's an international phenomenon:
Pascal's abyss went with him at his side,
closer than blood—alas, activity,
dreams, words, desire: all holes! On every side,
spaces, the bat-wing of insanity!
Above, below me, only depths and shoal,
the silence!
–From "The Abyss" (Le Gouffre) by Charles Baudelaire, tr. Robert Lowell (September 1961)
•
Surrounded
by the earth's green froth
—these lettuces,
bunches of carrots—
only you
lived through
the sea's truth, survived
the unknown, the
unfathomable
darkness, the depths
of the sea,
the great
abyss,
le grand abîme,
only you:
varnished
black-pitched
witness
to that deepest night.
– From "Ode to a Large Tuna in the Market" by Pablo Neruda, tr. Robin Robertson (April 2007)
•
Hölderlin saw the stream of people in dark water, streaming over
the ledges in the human-geological world, the levels of the abyss, Paradise's various degrees of stasis"
-- From "Mozart's Third Brain" by Göran Sonnevi, tr. Rika Lesser (April 2009)
•
You are like me, but my abyss is clear.
And you have roads whose secrets never end.
They descend and ascend, descend and ascend.
– From "To a Young Poet" by Mahmoud Darwish, tr. Fady Joudah (March 2010)
•
Anna Kamienska is rather fond of the word in her notebooks – all three of the below are from "A Nest of Quiet: A Notebook," translated by Clare Cavanagh (May 2012):
"Splendid occupations: making jam, sewing, darning. Darning holes in nothingness, scrubbing up the abyss, stitching painful opposites together."

"Poem—a pebble tossed in the abyss."

"The space of loneliness. A slit in space. The eye of the abyss. The abyss is an overblown concept. No getting around it."
•
Of course, American poets have been known to sidle up to the "fathomless rift," too:
"Birds of intermitted bliss,
Singing in the night's abyss;"
– From "Phases" by Wallace Stevens, (November 1914)
•
When the last Pullman of the day pulls into the Grand Canyon station,
And in the sunset light the passengers come
One after another over the platform, over the sward to the rim
Line up, look down,
The shadows loom
Fast into pools bluer than morning,
Abyss drawn by its river miles from home,
And they look into it as into a family-album,
Where every eccentricity has room.
– "View" by Josephine Miles (June 1958)
•
Thunderheads gathering at the rear
abyss of things,
Lightning, quick swizzle sticks, troubling the dark in-between.
– From "Looking Around" by Charles Wright (October 1999)
•
Peruse the archive to find more on the abyss, or whatever word you're furtively cataloging. (We wouldn't recommend starting with "love"—perhaps something more specific, like "sequester.")