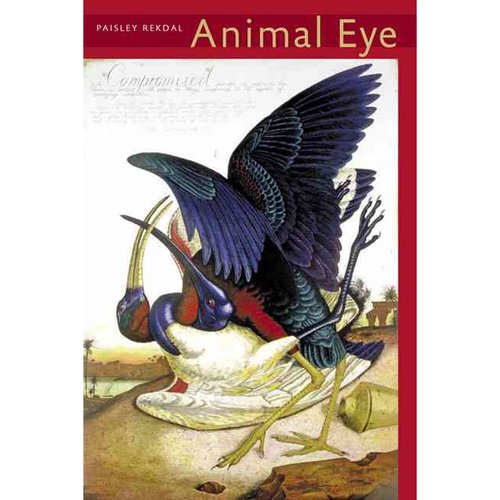 We were happy to see that Paisley Rekdal was awarded the University of North Texas's Rilke Prize earlier this month. And we're excited to see folks are talking about her new collection Animal Eye. Trista Edwards offers some thoughts on the volume over at The Rumpus, writing:
There is, indeed, a presence extremely primal about this collection. Rekdal is instinctually drawn towards little violences that portray compassion rather than how we, as humans, may typically understand them as acts of cruelty. This collection suggests what it is to maintain the animal eye—to perceive the core of what it means to be purely terrestrial and to exist as part of a web of growth and re-growth no different or better than the animals. A mentor of mine once said that a collection needs to possess a sense of purpose and this poetry, no doubt, conveys a sense of intention. With violence comes choice to enact or to refrain, with choice comes the ability to disobey. The speaker(s) in this collection chooses repeatedly to disobey conventions that inherently mark her with purpose, the intent to question what humans take for granted.
Head over here to read Edwards's close readings of some great poems.