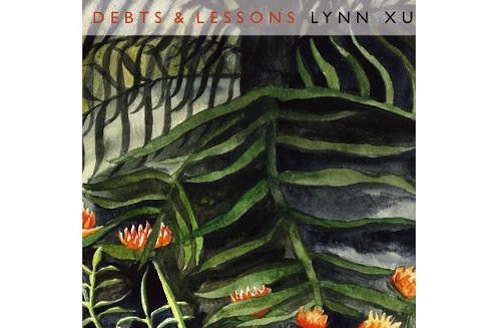 We typically head to AWP with one of two book-buying intentions: to buy nothing or to buy one of everything. If all goes well, we come home with a well-edited stack of publications from presses and poets both new and familiar to us. Over at Tin House, Drew Swenhaugen has created a book-buying guide to AWP to help us stay on track. We have our own plans, of course, but Swenhaugen's list reminded us of a few titles that we're really interested in but had somehow slipped our mind:
Debts & Lessons by Lynn Xu (Omnidawn Publishing)

A thorough and understanding piece on Xu's books is here, with allusions to Marcus Arelius (where the book's title came from), Shakespeare, Eliot, Shelley and O'Hara, not to mention English-Chinese translation. Holy moly, I can't wait to read this.

The Warmth of the Taxidermied Animal by Tytti Heikkinen (Action Books)

I just found out about this one via Daniella Pafunda and Joyelle McSweeney over at Montevidayo. The translation titles that Action Books puts out never disappoint. There's a poem in this book called "Fatty XL." What more do you want? Go to the Action Books table and pick their brains.

Grace Period: Notebooks 1998-2007 by Aaron Kunin (Letter Machine)

My practice as a writer has changed since I was ten years old," Kunin writes in an interview with Tom Fleischman, "but my notebook has been consistent." Certain books come along that contain an artist's mode and structure of thought, the basis of his or her writing. I'm excited to keep Grace Period open and dog-eared as I go back through Kunin's magnificent group of books already published, especially the rich and challenging language in The Sore Throat & Other Poems.
We wish you a happy and not-too-overwhelming AWP Bookfair.