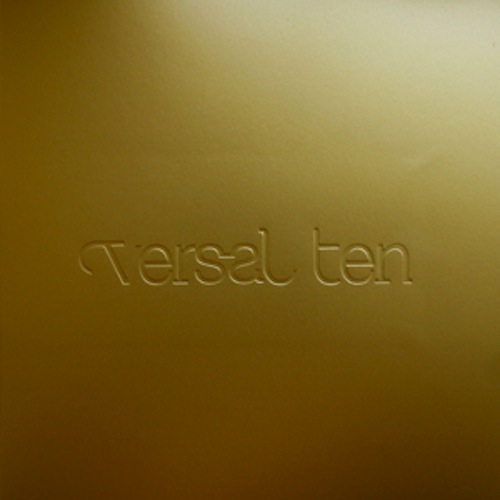 We've been reading Versal for some time, but we feel a bit foolish for only now realizing that they also have a blog where they regularly feature interviews and guest posts from contributors to the magazine. Right now, there are recent contributions from John Pluecker, Bess Winter, and Candy Shue.
Versal recently released their 10th issue, and full of stellar work:
Among the 168 pages of this anniversary edition are four riddles from Ish Klein, a conversation between Michael Martone and Matthew Baker, and a series of "photodrawings" from Irish artist Garrett Phelan. Versal 10 also includes new works from Cody-Rose Clevidence, Erin Costello, Tamar de Kemp, Roxane Gay, James Grinwis, Dora Malech, Ben Merriman, Rusty Morrison, Brandon Shimoda, and many others.

For the first time in the journal's history -- perhaps for the first time in literary journal history -- no two copies of the offset-printed, full-color Versal 10 are alike. "750 Circles" is a handmade project by Versal's editorial team to honor the many people around the world who have made Versal possible.
Head over to their website to a copy of the magazine or to their blog to check out the interviews from recent contributors.