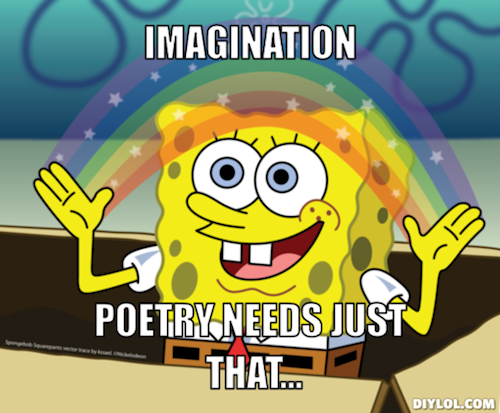 This week, we're all planning to go to AWP, en route to Boston, or recently arrived in Boston. Those of us not going to AWP are driving our poet friends to the airport and enjoying (or not) all of the AWP-related internet hubub. Regardless of whether you're at AWP or not, we recommend taking a brief time out to look at Michelle Detorie's #whatshouldwecallpoets Tumblr.
Detorie describes the basic premise of the project on the about page.
#whatshouldwecallpoets is a joke: reaction gifs blog about poets inspired by the ingenious #whatshouldwecallme.

I don't make the gifs; I find them on the internet.
Recent posts feature advice on "how to survive the internet during AWP when you're not at AWP."