I call people of this sort ironists because of their realization that anything can be made to look good or bad by being redescribed, and their renunciation of the attempt to formulate criteria of choice between final vocabularies, puts them in the position which Sartre called 'meta-stable': never quite able to take themselves seriously because always aware that the terms in which they describe themselves are subject to change, always aware of the contingency and fragility of their final vocabularies, and thus of their selves.....
—Richard Rorty, "Private Irony and Liberal Hope" in Contingency, Irony And Solidarity, 1989.
But for something to read in normal circumstances?
—Ezra Pound, "Homage to Sextus Propertius"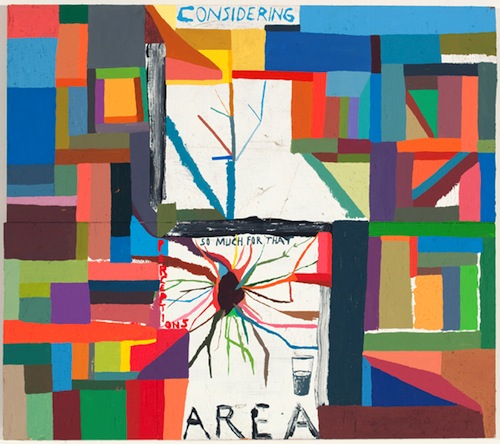 The other night Connie and I went to Chris Johanson's artist talk at the San Francisco Art Institute. There's the refreshed kind of intelligence that gives "Airhead" a different, laudatory spin. Chris aerates the color wheel—he's a whizzbang formalist—and draws on types of verbal expression that people normally keep to themselves. You can imagine that, without doing so, his sense of things, people and his place among them would be clogged and often tormented. Accordingly, his art is generous and sweet in somewhat the same way as Joe Brainard's: there's plenty of newfangled angst ticking away along with all those charms. And like Joe's, Chris's work is structurally adroit and brilliant. Midway in his talk he launched into a hymn of praise for the long-endangered Adobe Books (site of many mildewed volumes of every conceivable genre plus poetry readings and first shows of young artists curated by their peers): "It's my favorite place to go," he beamed, "with the exception of my wife!" Toward the end, he told how he would like to be: "Average," he said with a lot of determination, making "average" a particular stance not to be messed with.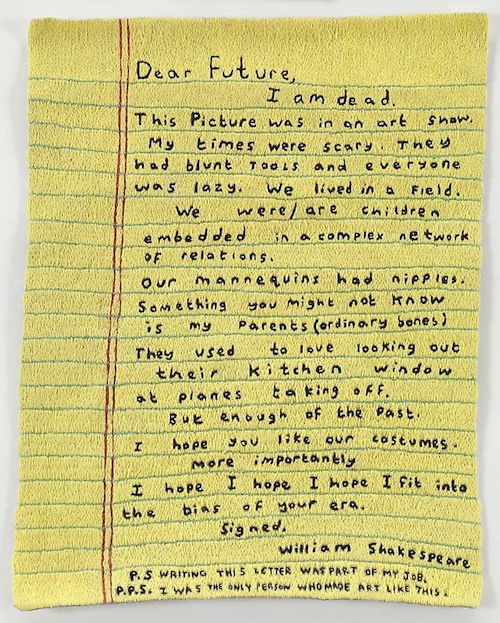 It reminded of me of Jason Morris's essay five years ago in Jacket on the "Promise of a New Sincerity" in poetry, the promise that fizzled, though perhaps its fuse still hovers within reach to be re-ignited. In the domain of the visual—with plenty of hand-drawn words in and around the mix—Chris Johanson, Colter Jacobsen and Simon Evans are the ones who come to mind who take likely steps. (Jason mentioned Devendra Banhardt among musicians in this context proffering, as he wrote, "a lo-fi, scaled-back immediacy.")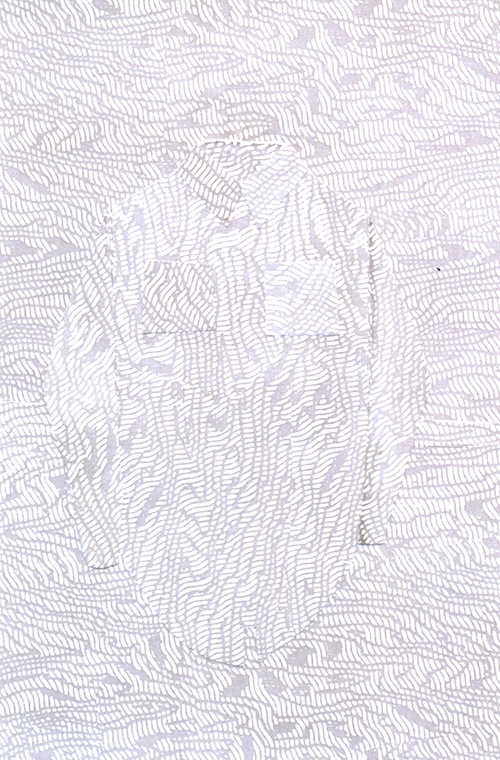 "I heard the language of men," said Saint Augustine in recollection of his youthful puzzlement, anticipating Whitman's "what the talkers were talking." The task of intervening (in public, in private, so to speak) so as to collaborate in work and at play in the fields of awkward (because awkwardly imparted) given language is written all over Johanson's paintings. Everyone wants to be at home with the words, but a lot of usage is inane. With Colter you see the wiggle room in his pursuit of what poetry means to him—a lot, as it happens (his latest email signs off as "Manley Hopkins"), although of course his drawings and collages are "poetic" in the way of being carefully, sensitively made with a healthy sense of addressee. His recent show at Gallery Paule Anglim Scanning the long sleeves of the shore consisted of exquisitely fashioned shirt-image collages in direct homage to George Schneeman's frescoes and silkscreens on the same theme. With Simon Evans' more outwardly lingually oriented work it's a matter of shuffling a marked deck and extricating. Cedar Sigo brought me Evan's latest booklet called Self Help (James Cohan Gallery, 2012) that opens with a short list of "Things that Don't Last": plywood boxes and "Eventually all the windows where you sell your soul will be closed." Of course Evans acts more aggressively, more down-and-dirty nasty in his turnabouts. ("Sour language as a vehicle is a lemon.") Nevertheless, he can be laugh-out-loud funny. (New Sincerity might begin with a moratorium on inane irony, especially in the social-commentary department.) I remember slogging through the mile-long desert of the 2011 Istanbul Biennial and despairing of ever finding a moment's humor, much less charm, when I stumbled into an oasis of Evans's work on one wall and then Colter's on another, to much avail.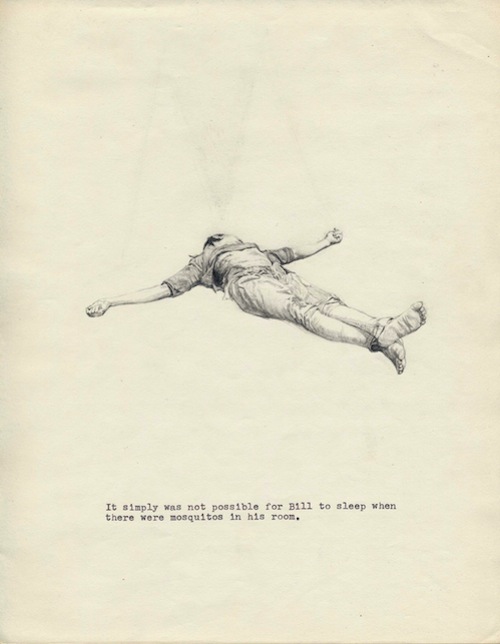 Born in New York in 1939, Bill Berkson was a poet, critic, teacher and sometime curator, who became active in the art and literary worlds in his early twenties. He was professor emeritus at the San Francisco Art Institute, where, between 1984 and 2008, he taught art history, art writing...