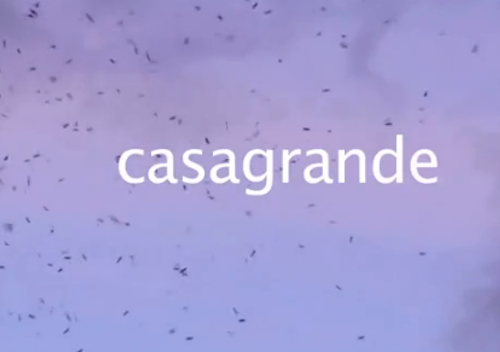 If you think back to last year's Olympics in London, you'll recall the remarkable performance staged by the Chilean arts collective Casagrande. Yes, we're talking about the bombing of poems over London. Our friend David Shook covered the even for us here. Now, Casagrande is hoping to publish a book containing poems from the bombing, along with images of the event:
Bombing of Poems is a performance, which consists of dropping one hundred thousand poems from a helicopter over cities that in the past have been bombed during military confrontations. At the moment, it has been held in six cities around the world. Each time the cargo of poems has been released, none of the 100,000 poems has been left on the floor: every single poem was collected and treasured by the crowd.

Today we would like to publish a book including the 300 poems and the best pictures of the performance carried out in London, 2012.

The book is a hard cover edition, and will be published in Spanish and English. The poets are from more than 200 different countries and included an introduction of Oscar Hahn and William Rowe.

To accomplish this target we need to fundraise 8,000 US dollars.
There's only a week left to help support the project. Find out more here, and watch the video!