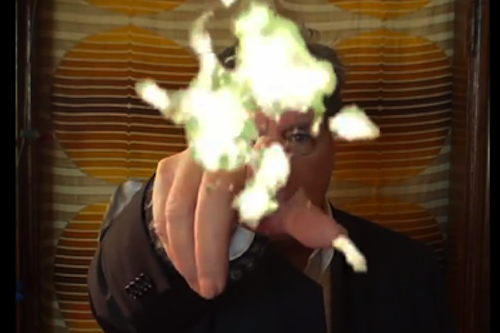 Looking for a new art project to fund, one that might provide some spiritual redemption? We have an idear, having just noticed that Kevin Killian and Felix Bernstein, among others, are collaborating on a new film called BOYLAND. "The pomp and bathos of Death in Venice meets the twisted humor of Lolita in BOYLAND." According to composer Kirk Nurock, "Felix is a Youtube generation's clown/genius/dragqueen and conscience. Comedically, intellectually and visually, all of his pieces are masterful." You can help all the talent raise chickens at their Indiegogo page. More:
ABOUT THE FILM

BOYLAND is a dark comedy about an impossible relationship not unlike that of Humbert and Lolita or Charles Dodgson and Alice Liddell.

Meyer (bay area poet Kevin Killian), a middle-aged pedophile and neglected artist, living in a secluded home in the woods (Point Reyes National Seashore) meets James (James Coarse), a neglected 15-year-old skater who moves in with Meyer for attention and freedom.

An extravagant party scene followed by a hallucinogenic pagan romp in the woods turns their relationship into a Satanic theatrical ritual: full of Lewis Carroll, Henry Darger, Aleister Crowley, Pink Narcissus visions, and ending in spiritual redemption.

The film is being shot this July in a lovely cabin in the beautiful woods of Inverness, California.

WHERE YOUR MONEY IS GOING

-Costumes (we are getting and making a bunch of pagan renaissance inspired costumes for the forest romp: see Lindsay Kemp's version of Salome for an idea)

-Props (Meyer is a photographer and a collector of antique boybilia)

-Set (including Meyer's house that will be filmed in a cabin that we are renting, hand decorating and living out of)

-Lighting and camera equipment

-Gas (we are driving across country to get to SF)

Whether or not you can give money, please pass the page around if you're into our stuff!
Watch Bernstein's Boy Crazy (2012) here--it's his Gay Cabaret Memoirs! Or check out the full index of past film work from the collective behind Boyland--director Gabe Rubin has even made a short inspired by Cindy Sherman's Doll Clothes (1975). And below is Kevin's lovely appeal for the movie:
http://www.youtube.com/watch?v=q5NXtQrLJjw&feature=player_embedded