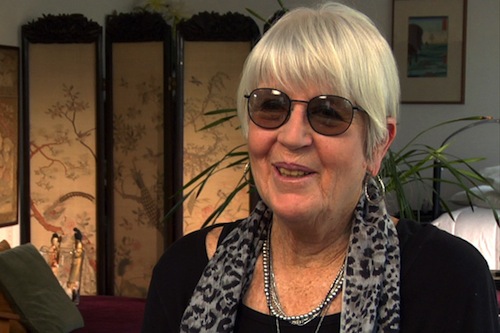 What to read next? Check out Patrick James Dunagan's gorgeous review of Joanne Kyger's fantastic new chaplet, 2012. Published by Blue Press in 2013, Kyger's "journal-like suite of nine poems" exists in a meticulously organized grounded-ness, presenting stunning variations on the everyday, as it exists surrounding her home in Bolinas, California.
Dunagan's review sheds light on Kyger's poetry and her teachings as a poetry instructor at New College, where she taught students how to read aloud as much as how to write poetry. Dunagan recalls his experiences as a student in her New College workshop, in a manner that is thorough and contemplative:
Particularly striking was how much effort she would put into coaching students when reading out loud. Every week we read not just our own work to each other but also, round-robin style, extensive passages from the assigned reading. Kyger frequently stopping us mid-reading, advising on volume, pace, inflection, and passion—show some interest! Always pointing out that how the work is presented upon the page indicates in a specific manner how to approach oral presentation.
Dunagan's introduction to Kyger's poetry is the end result of just as much rumination. His analysis leads us from 2012, as the starting point, to a discussion about Kyger's poetry overall:
A serial poem in its own right, 2012 exemplifies how fluidly Kyger's writing practice is a sustained fact of her life. This journal-like suite of nine poems, presented in chronological order with dates of composition, is well representative of her ongoing engagement with the world via poetry over the last half-century. The writing is finely sculpted if often deceptive in giving off a carefree it's-all-no-big-deal vibe. Of course, the simultaneous action of these characteristics only contributes towards how totally great the poems actually are.

Reading Kyger's work is to take part in sharing her daily intimacy concerning wildlife, gossip, books read, current events, past memories, friendships, and more, all balanced by her keen awareness of detail. Observation is her abiding practice and discipline. Who's that and what's it doing?
We can't wait to receive our copy of 2012, but in the meantime, we'll keep reading Dunagan's review. Read the rest of his writing about Joanne Kyger and a few snippets from 2012 at HTML GIANT.