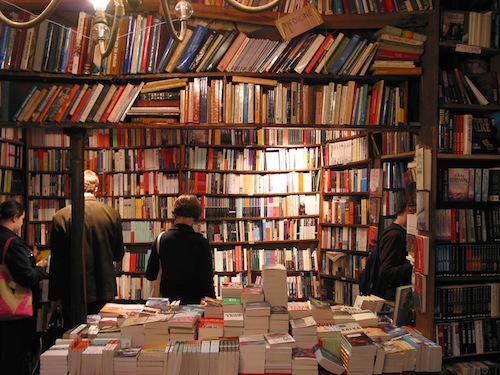 Yes, friends, it's true: we may have to pay taxes for books purchased online, if the Market Fairness Act, which just moved quickly through the Senate, also passes quickly through the House. The Market Fairness Act supports equal taxation for three-dimensional (ye St. Marks Bookshop, ye Moe's Books, ye Seminary Co-op) and online (ye Amazon.com, ye ABEBOOKS.com) retailers. This, from our friends at BOOKFORUM:
We might soon be paying taxes on books bought online if the Market Fairness Act—which "sailed" through the Senate on Monday with a 69-27 vote—has similar luck in the House. If the bill passes, it will go into effect in 2014.
As Publishers Weekly indicates, President Obama has said that if the bill reaches his desk, he will sign in support of it. However, it is unclear as of yet, whether or not the House of Representatives will vote in favor of the act.
The Marketplace Fairness Act of 2013 (S.743) now moves to the U.S. House of Representatives where passage is less certain.

"We are grateful that the U.S. Senate has done the right thing and is standing up for Main Street retailers by passing the Marketplace Fairness Act," said ABA CEO Oren Teicher, who thanked the bill's sponsors, Senators Lamar Alexander (R-TN), Richard Durbin (D-IL), Michael Enzi (R-WY), and Heidi Heitkamp (D-ND), for introducing the legislation. "This victory is the direct result of the tireless work of thousands of booksellers nationwide, who, year after year, have advocated for sales tax fairness. Recognizing that this fight is far from over, importantly, today we are one very important step closer to leveling the playing field for Main Street retailers."
The Marketplace Fairness Act promises to support a level playing field for many booksellers; readers may experience an additional out-of-pocket expense along the way.