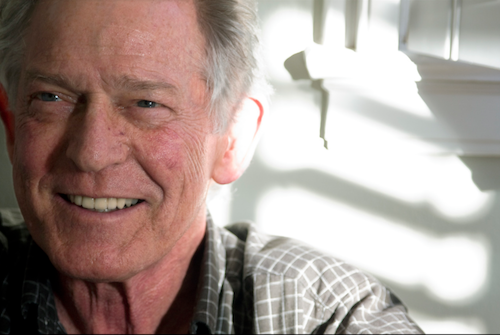 File under Must Attend.
Who better to read and celebrate Frank O'Hara's fabulous last long poem, "Biotherm," than Bill Berkson. After all, the poem's dedicated to him! If you're in San Francisco on June 27th, you'll want to swing by the Arion Press to hear Bill read from "Biotherm." More on the poem and the event:
On June 27, 2013, the late great poet Frank O'Hara would have turned 87. His accidental death at age 40 deprived American poetry of one of its finest talents. In 1990, Arion Press published an artist book of O'Hara's last long poem, "Biotherm", with lithographs by Jim Dine and a suite of eight photogravures. The book and prints are displayed in the Arion Press gallery this summer. San Francisco poet and art writer Bill Berkson wrote an essay for the Arion edition. The author of some twenty-five books, most recently Portait and Dream: New and Selected Poems, and a word-and-image collaboration with John Zurier, Repeat After Me, Berkson was key member of the New York School of poets and painters beginning in the 1960s. He will read from the poem, and champagne will be served to celebrate O'Hara's birthday.

Thursday, June 27, 6:00 p.m.
Refreshments from 5:00 p.m.

THE ARION PRESS
1802 Hays Street, The Presidio, San Francisco, California 94129

Directions
West on Lake Street, north on Fourteenth Avenue, to building with tall smokestack.