Barbara Kruger is a rich artist. Richard Prince is a very rich artist. Kruger is famous for her use of words in her visual works. Prince is famous for his use of other people's pictures in his own. Appropriators both, Kruger and Prince are sometimes sued by people who don't want them to appropriate their things (You should buy this book: Canal Zone Richard Prince YES RASTA: The Book).
I am a heavy user of other people's stuff, too. I make videos, and many of them are built out of home movies, commercials, instructional films, newscasts, corporate videos, surveillance footage, and so on. You name an audio or video source, I've scavenged from it. I do this scavenging far less frequently in my poems, though I am working on a conceptual piece that will likely be composed entirely of found text, so perhaps my video practice—newer to me—has begun to bleed into my writing.
I wanted to share this conversation between Kruger and Prince, which was originally published in BOMB in spring of 1982, a time when both artists were what we might call "emerging," on the cusp of blowing up. I've included the two images that attended the article.
All Tomorrow's Parties
by Barbara Kruger and Richard Prince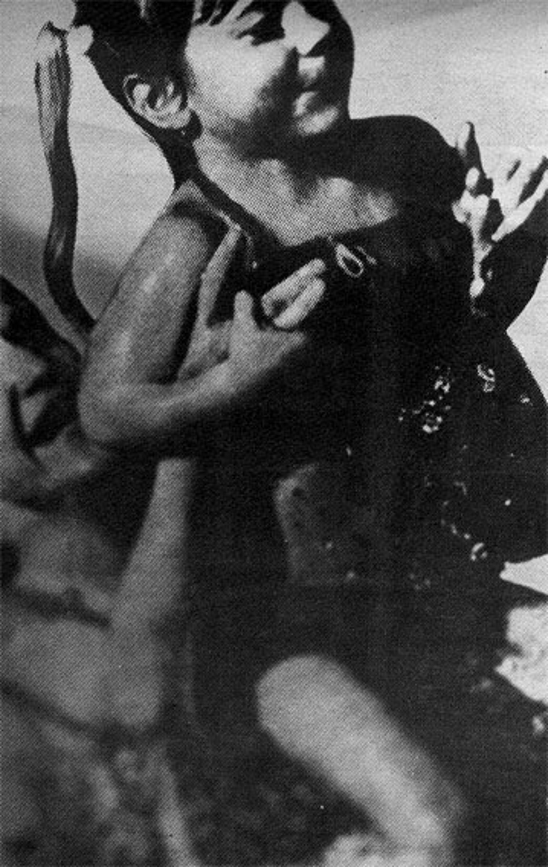 Barbara Kruger What about these conversations?
Richard Prince Like?
BK Yes.
RP I think you're excessive.
BK Without the tape?
RP Same thing.
BK Same thing?
RP Well right now any condition.
BK Do you wish?
RP I used to.
BK How?
RP Acting.
BK Acting?
RP It's just recorded, you know, truer than day to day conversation. So self-conscious, so overloaded with information.
BK Truer than they really are?
RP …a kind of mutation…
BK What do you mean?
RP I'm not feeling healthy. I suppose it has to do with a willingness to be a sucker.
BK A sucker?
RP Desire to believe in what is less true.
BK Do you think about exchange?
RP Well . . .  later, maybe. I suspect alot depends on negotiation.
BK Negotiation?
RP I'm concerned. The degrees become indistinguishable. Anyway, at least…
BK ...you like work.
RP Yes. At least now anyway. "That's it." I could sleep with those pictures.
BK "That's it?"
RP Yes.
BK And sleep?
RP Just talk.
BK What about work?
RP I took texts. I started taking pictures.
BK What?
RP It absolutely destroyed the naturalness. I thought alot.
BK What?
RP Beating yourself up. I have been. . . you know? I don't know how else to put it.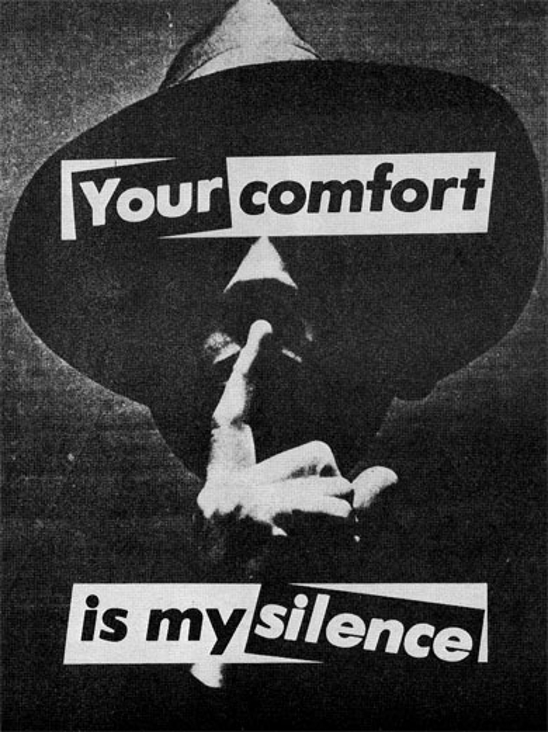 RP What about these days?
BK Things like that?
RP Yes.
BK Well, curiosity of replication.
RP Does this have to do with…?
BK In some ways.
RP Like lying, telling a true story is fiction?
BK I replicate and coincide with fiction.
RP People think you seduced popular culture? You?
BK It is not surprising that people locate themselves in a zone of images and stereotypes. But for women it's extreme masochism.
RP The fact that we have previously been available to anyone who cared?
BK "Correct."
RP "Cool" "cool," little dinosaur.
BK You think you can fake pleasure?
RP I don't know. I wonder . . . is it time?
BK I think many times. You, the charming rogue, the picaresque bull in the china shop and in the art world, driving through heavy neighborhoods to look at the poor, the unbeautiful, the unempowered. "Vulgar."
Poet and filmmaker Nick Twemlow is a senior editor of the Iowa Review and co-editor of Canarium Books. His first collection of poetry, Palm Trees (2012), won the Norma Farber first book award from the Poetry Society of America. Judge Timothy Liu noted of Twemlow's work, "Reading Twemlow gives one a deep sense about what's exciting...