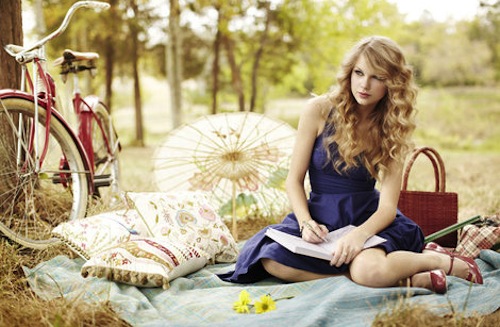 We saw this cute quiz in Buzzfeed and couldn't resist the urge to share. Teen-queen Taylor Swift has been compared to many other lovelorn writers, but this may be the first time acclaimed poet Pablo Neruda has entered the conversation. With lines like:
"Oh, losing him was blue like I'd never known. Missing him was dark grey all along."
attribution can certainly get tricky. Color imagery, mixed metaphors ... what?! Is it the Chilean wordsmith or the crafty chanteuse? Knowing Swift's affinity for primary colors and, well men, may help an intermediate fan on that one, but how about:
"Love is so short, forgetting is so long."
I don't know about you, but I'm feeling a 22(ish)-year-old for that one, right? Wrong. These two ageless, hopeless romantics make it harder than expected to decipher one from the other. Even the most devoted Neruda or Swift fans will have a hard time getting every answer correct (we may know a Swift fan in the office who could only verify 12 out of 15). Just try to have more fun at your desk today, we dare you.