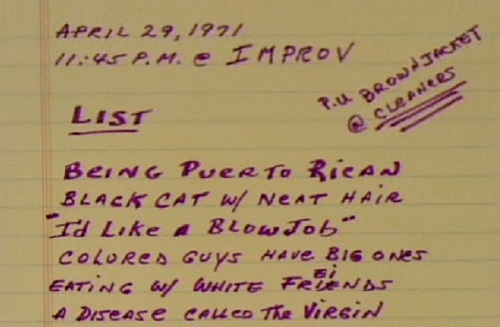 Topping the last issue of The Conversant is a gem that we mentioned in the spring: Cathy Park Hong's contribution to the New Museum's "Propositions" series, Part One of which, "Stand Up," happened in March. It featured readings and performances from Cathy herself, followed by Ariana Reines, Cathy Wagner, Mores McWreath, and Ronaldo Wilson. (Disclaimer: We were there and can attest to the event's great troubling of the lines between poetry, comedy, failure, race, and performance.) Now you can be there too!
In Part One of "Stand Up," poet Cathy Park Hong considers how humor can be an energetic mode of critique in relation to race and sexuality. Led by a series of questions (how can laughter be both a form of subversion and of mourning? how does comedic performance meddle with language?), this talk also considers new interactive models generated from contemporary poetry and performance. Hong's lecture explores her developing body of work about the abject body and comedy. In Part Two, Ariana Reines, Catherine Wagner, Mores McWreath and Ronaldo V. Wilson perform and read works in response to Hong's propositions.
Find all the video from the event at The Conversant. Image at top: a set list scrap from Richard Pryor, whose material was much discussed.