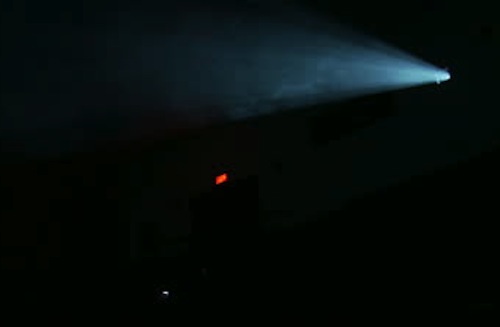 David Ingle, Assistant Editor at the Georgia Review, gives us a look at a poetry and film project called Motionpoems. Over the years we've loved the poetry films from the likes of Kate Greenstreet and Joshua Marie Wilkinson. Adding more poetry/celluloid to the fire is welcomed for sure. Some background about the project:
In 2008, when poet Todd Boss and animator/producer Angella Kassube first came up with idea that would, over time, develop into the Motionpoems project they oversee, I'm sure they were well aware of the numerous and varied efforts to wed word and image that others had undertaken before them. The history of art—literary, painterly, sculptural, cinematic, photographic—offers many examples of such cross-genre, mixed-media productions. Two of my personal favorites, both from the early to mid-twentieth century, are the word-and-image "picture poems" of Kenneth Patchen, exemplified by Hallelujah Anyway (1966), But Even So (1968), and other books, and La prose du Transsibérien et de la Petite Jehanne de France (1913), a collaboration between writer Blaise Cendrars and visual artist Sonia Delaunay: their finished product of was a series of four sheets glued together in an accordion-style binding, measuring over seventy-eight inches tall unfolded; when stacked end to end, the height of all 150 copies Cendrars and Delaunay intended to print—though only sixty were actually produced—would have equaled the height of the Eiffel Tower.

However, these efforts and many others have been, for all their innovative brilliance, confined to ink and paint on paper. What about combinations of words and moving images, more specifically poetry and film/video? The earliest attempt to create a "poetry film" seems to have been "Manhatta" (1921), a nine-and-a-half minute long silent movie directed by painter Charles Sheeler and photographer Paul Strand. As its title suggests, "Manhatta" is composed of several dozen shots of that city's buildings, scenery, and street life, with lines from Walt Whitman used as intertitles.
Ingle goes on to describe the project thus:
Motionpoems presents filmmakers and videographers with a catalog of eligible poems that have been assembled in cooperation with partnering publishers, among them Copper Canyon Press, Graywolf Press, Milkweed Editions, and the annual Best American Poetry anthology. The film artists choose the poem with which they wish to work, and subsequent creative control rests with those artists, ensuring a wide aesthetic range in the finished products... Because Boss and Kassube function as facilitators for the creative process rather than as hands-on managers, the more than two dozen works comprising the Motionpoems catalog to date are impressively diverse in approach and effect.
Head over to the Georgia Review to check out examples from the Motionpoems project.