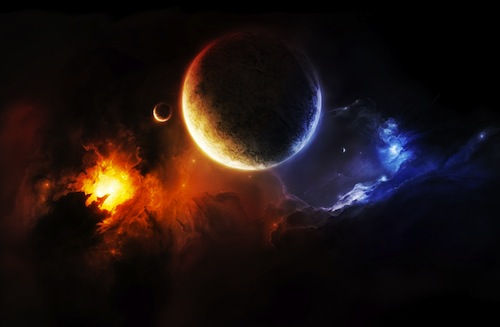 While we like to launch off into some sci-fi poetry from occasion to occasion to occasion to occasion, we've now learned from Science Recorder that NASA is asking its aspiring astronauts to write poetry as part of the hiring process. Tell you more, you ask? Ok:
Among all the medical texts, rigorous background checks, qualifications requirements, and essay questions, the eight new astronauts recently chosen by NASA were also asked to write poetry. Yesterday (Aug. 20), one of the new recruits shared a limerick he submitted with reporters during a press conference at NASA's Johnson Space Center in Houston, Tex., where the eight new astronauts were introduced.

According to Victor Glover, a 39-year-old lieutenant commander in the U.S. Navy, the candidates were asked to compose either a tweet, a haiku, or a limerick. Glover opted to write a limerick:

Eyes fixed, gazing off into space
My mind in awe of the human race
This is all dizzying to me
Because I gave so much blood and pee
Happy to be here, vice the colonoscopy place.
Go on now, read more!