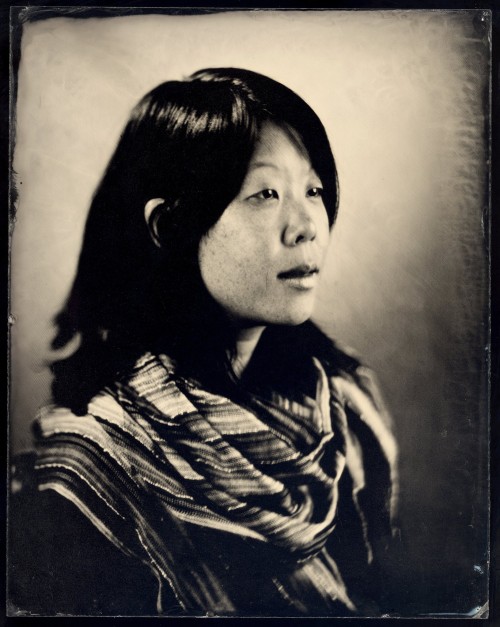 Rauan Klassnik interviews Shin Yu Pai for the fifth round of the Seattle Author Spotlight at HTMLGIANT. The two discuss her new book, Aux Arcs (La Alameda Press 2013), as well as the effects a city, other writers, and visual art (she's also a photographer) might have on her work. There's also some good sampling. Morsel:
RK: Do you have an Ars Poetica and if so how has this changed over the course of your writing career?

My poem "Equivalent" which appears in Equivalence was an early arts poetica. The poem explores the work of photographer/installation artist Felix Gonzales-Torres, alongside the work of Alfred Stieglitz – a gallerist/photographer/publisher. FGT made these sweet edible candy portraits of loved ones and Stieglitz produced a photographic series of sky images that for him epitomized the living experience of the sky. I have thought for a long time about how poems can go beyond approximation and replication – to transformation and/or genesis of a lived experience.

RK: What contemporary writers (poetry or fiction or non-fiction, even) do you admire and read most often?

SYP: I admire the work of poets such as Heather Nagami, Sherwin Bitsui, and Kaia Sand. In terms of fiction writers, Ben Fountain and Benjamin Alire Saenz (I love his poetry too) are favorites. Non-fiction writers whose work I turn back to again and again: Charles D'Ambrosio, Marjane Satrapi, and David B.

RK: Also being a photographer can you talk a bit how this visual art complements or works against your poetry?

SYP: My visual work complements my writing in being another extension of the way in which I see and take in the world. I see them as very complementary vs. oppositional practices that help me to go to deeper places that I might not, if aided by only one medium. The photography operates at times on a subsconscious/intuitive level that is pre-verbal – the "first thought, best thought" doesn't always come to me in the form of a fully formed thought or language, but arrives sometimes through an image which can then telescope more deeply into language.
As for that visual work! Definitely check out photos from the book at Asian Am Lit Fans. Above, Adapations, Iowa City, IA, digital photo, 2010.