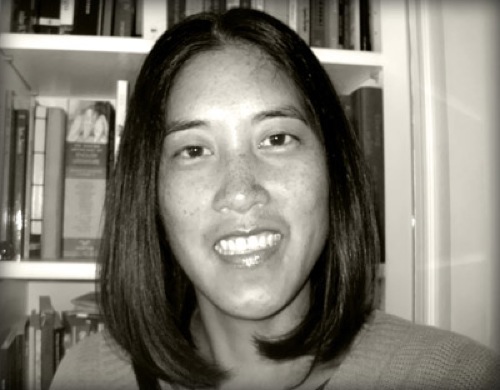 Yesterday in San Francisco McSweeney's hosted Poetry in Conference Rooms: A Celebration of THE BOSS, an intimate reading with Matthew Zapruder and Victoria Chang, to celebrate the most recent edition to the McSweeney's Poetry Series: Chang's THE BOSS.
McSweeney's describes Chang's work as:
Written in "a breathless kind of fury," the poems in award-winning poet Victoria Chang's virtuosic third collection The Boss dance across the page with the brutal power and incandescent beauty of spring lightning. Obsessive, brilliant, linguistically playful—the mesmerizing world of The Boss is as personal as it is distinctly post-9/11. The result is a breathtaking, one-of-a-kind exploration of contemporary American culture, power structures, family life, and ethnic and personal identity.
Here's a quick excerpt:
I watch a shrill pelican dive straight down into
the water a waiter brings us fish on a plate a pelican
swallows a fish whole a pelican is the boss 
with its endless office of sky I could stand on the pier the whole day
and peer at the pelicans that fall
from the sky with
their briefcases of fish in their
oily grey suits and shined black shoes

—from "[The boss is not poetic writing about the boss is not poetic]"
If you're a fan of Chang's and missed yesterday's fun, future tour dates can be found here.