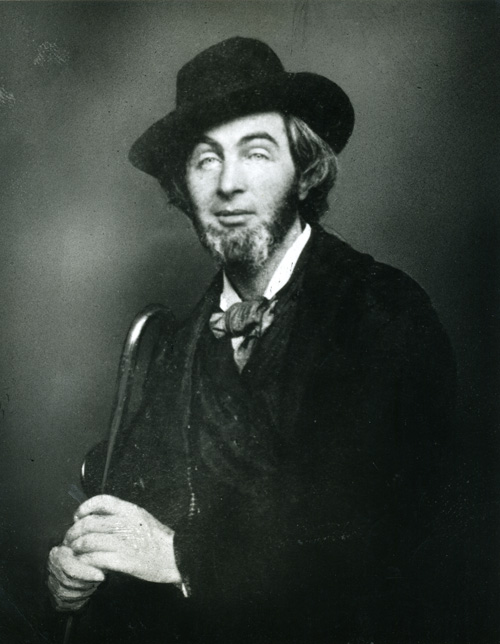 The Toast recently posted an enthusiastic piece about the possibility of an Oscar Wilde and Walt Whitman, er, close encounter:
Because mine is an evil and a petty mind, suitable more to wallowing in the sordid sexual goings-on of literary giants than in reading their work, I take every opportunity I can to inform people who may not have known that Walt Whitman and Oscar Wilde almost certainly had sex in 1882.

You are either the kind of person to whom this matters a great deal, or the kind of person to whom it matters not at all. To the latter I say: yours is the narrow road and the straight, and I extend to you a hearty and fulsome handshake, as well as my sincerest wishes for your continued good health. To the former I say: Want to hear about the time Walt Whitman and Oscar Wilde (probably) hooked up??
There's some referencing of letters and newspaper articles:
Whitman told the Philadelphia Press that the two of them had a "jolly good time" together. Did he get more specific? He did, reader. He did:

One of the first things I said was that I should call him 'Oscar.' 'I like that so much,' he answered, laying his hand on my knee. He seemed to me like a great big, splendid boy. He is so frank, and outspoken, and manly. I don't see why such mocking things are written of him.
And a whole lot of sordid conjecture:
This is a gift. You do realize that, don't you? History has reached out to you specifically and given you a gift. The gift is the knowledge that Oscar Wilde once put his hand on Walt Whitman's knee and then they drank elderberry wine together; the gift is that the next day a reporter turned up and Whitman expounded at length on his big, splendid boy. Let this sink in a moment. This is like finding out Emily Dickinson once secretly stowed away on a ship bound for England and spent a weekend with Jane Austen at a bed and breakfast, doing it. This is like finding out Ernest Hemingway finally let his guard down one night in Spain and let F. Scott Fitzgerald lean across the table and kiss him. This is like finding out Gwendolyn Brooks lost her virginity to Willa Cather.
Um, ok.
If you need to stop here, we get it. If you're the aforementioned person to whom this matters a great deal and would like to further indulge, click here.