You can load up your smart phone with tons of stupid apps (see: make out with your phone for the high score, or use up your time/brain cells by holding down a button all day...). But Ali Shapiro, in a nifty webcomic inforgraphic, suggests some great "Apps for Poets" at Ploughshares.
Some of her ingenious apps include "Angry Bards" and "ParadiseNeverLost," a Milton-GPS hybrid. Can we get a mobile developer on these ASAP?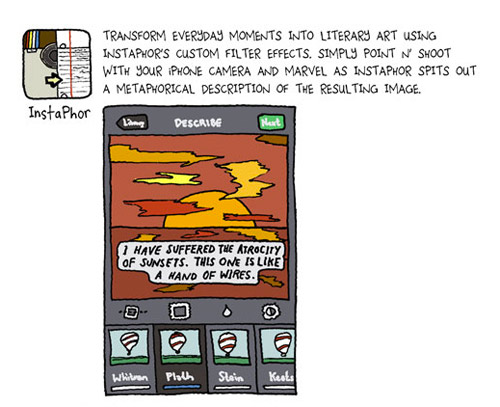 Read Shapiro's full webcomic here.